Big Squid RC – Pro-Line Valentines Day Giveaway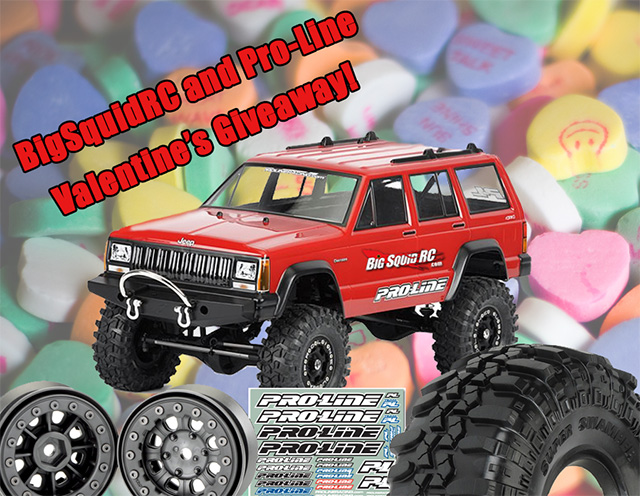 Everyone likes to feel loved right? Well we thought why not give a couple readers a little somethin-somethin. Who doesn't need a new body and wheels right? And we know you guys love Pro-Line as much as we do, so lets give away some PL goodness!
So what can you win? We hooked up with our friends at Pro-Line for the following Giveaway. One lucky winner will get:
1 Pro-Line hat of their choosing.
1 Pro-Line shirt of their choosing.
1 Pro-Line Decal Set
1 Jeep Cherokee body 3321-00
4 Denali wheels 2747-15
4 1.9″ Interco XL tires 1197-14
1 Big Squid RC Shirt
1 Set of Big Squid RC Stickers
A runner up will get a Big Squid RC shirt, and set of stickers.
The deadline for entries is Monday February 10th 2014 at 11:59pm CST. A winner will be announced sometime on February 11th. A random winner will be chosen from all entries received by our software.
UPDATE:
This contest is open WORLD WIDE NOW! ANYONE can enter and win!
Ok, what are you waiting for? Go enter, and good luck!
Remember you can get more entries every day!