BigSquidRC Booth Models at iHobby 2012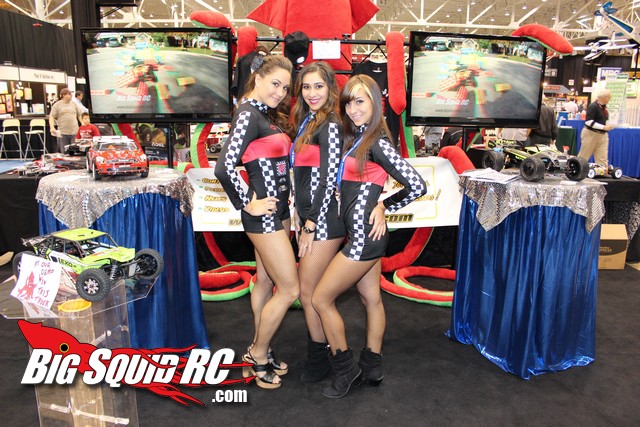 Every year at the iHobby Expo we have some booth models to help hand out flyers, give away stickers, and for you guys to get your picture taken with. Booth models help make for a more memorial trade show experience for both consumers and also for the people working the show. This year our booth featured Sam, Reyniva, Jax, and Jenette, all of which were a pleasure to work with and a blast to be around. Next time you are at one of the rc trade shows and see the BigSquidRC booth, be sure to drop by and get your picture taken.
Looking for more pictures of BigSquidRC booth models? Try THIS link.