BigSquidRC LIVE Tonight at 9PM CST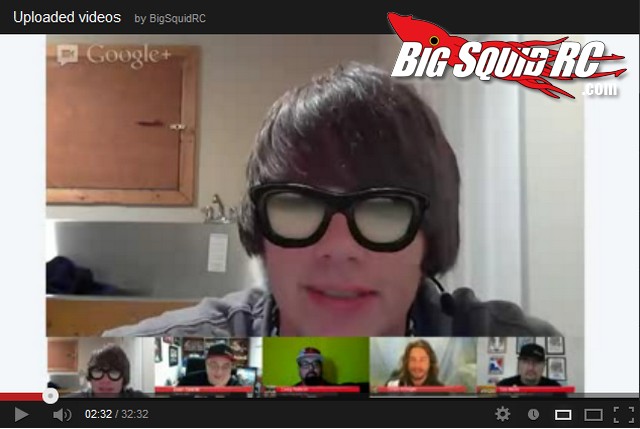 Just a reminder that our BigSquidRC LIVE Google+ Hangout show goes off tonight at 9PM CST. If you haven't seen the show- we basically do some rc bench racing, answer questions from the BSRC live chat window, and give away free stuff. To watch the show all you have to do is view the top post on our front page, it's super easy. To ask us questions all you have to do is type into the live chat box right beneath the video feed, also super easy.
Tonight we will also be having one of YOU guys join us live on the show. To be able to do that you will need to already have a Google+ account, plus have Google Hangout installed, and a web-cam with mic working on your computer.
To check out previous BigSquidRC LIVE shows hit THIS link.