Bill Demo's at Fundraiser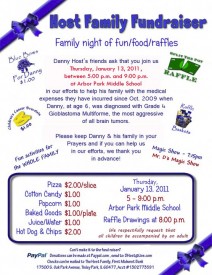 Our own Bill (aka Wrench) was at the Host Family Fundraiser Thursday night where he and a few others put on a RC demo for the people that came out to show their support for Danny Host and his family. Danny was diagnosed with Grade 4 Gioblastoma Multiforme last year at age 6, and that's about the worst form of brain tumor there is. We heard that Danny was a RC fan, so you know Bill was going to do whatever he could to get out there and make something happen. He was out there grabbing some big air and entertaining the crowd.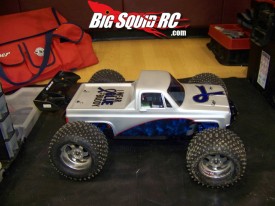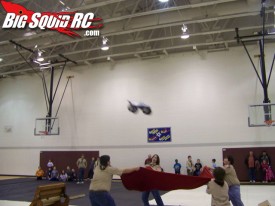 Bill said he had his Slash 4×4, Stampede VXL, Summit, and E-Revo with him. The demo lasted 1 hour and I'm sure he was going big with every vehicle!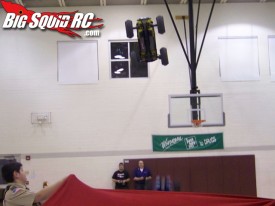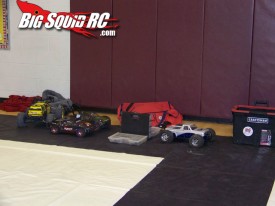 If you are interested in helping out Danny and his family, you can still make donations, all that information is on their facebook page RIGHT HERE, or you can click the image link for a bigger version with donation details.
Our thoughts and prayers go out to Danny and his family!
Update: It was late when I was posting, but you can see in some of the pictures, Steve, the owner of our Local Hobby Town was also there showing his support and helping put on the good show!