Blade 350 QX3 Quadcopter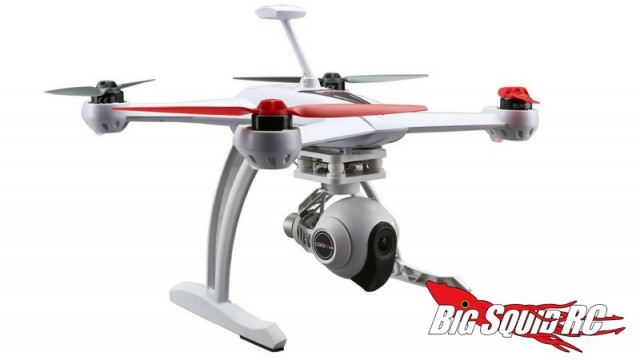 The crew over at Blade have set out to make it easy for anyone to shoot spectacular aerial video with their new 350 QX3. With simple controls, GPS features, and a 3-axis stabilized camera, even new flyers can take quality footage with the 350 QX3.
* 10-15 minute flight times
* Improved GPS performance from mast-mounted antenna
* 5.8GHz Wi-Fi link for iOS and Android devices
* Return home, smart flight, and AP flight modes
* Width: 18.3″
* Length: 18.3″
* Height: 7.5″
* Weight: 33.7 oz
The unit comes three different ways. You can get it BNF with SAFE technology which has a part number of #BLH8180 and is street priced at $449, or you can get it RTF with a part number of #BLH8100 at $499, or you can get the high-zoot AP combo RTF that has a part number of #BLH8160 and is priced at a cool $999. To get yours before anyone else on your block hit up This Link to pre-order over on the official Horizon Hobby website.
It is time for another very hot TGIF Mystery Link!