Blade Red Bull BO-105 CB 130 X BNF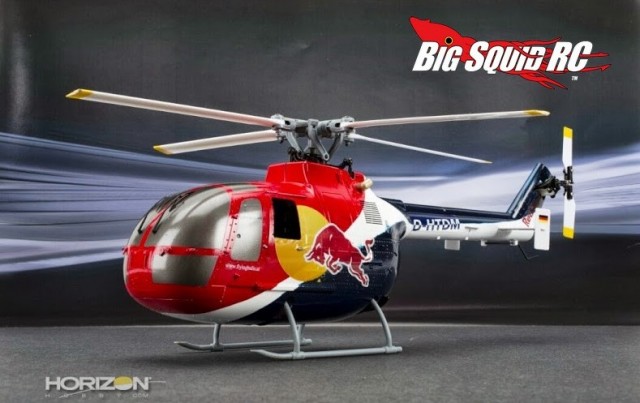 New from the guys over at Blade is their officially licensed Red Bull BO-105 CB 130 X helicopter. In the full scale world the Flying Bulls are known world-wide for their wild aerobatics, now you can own a detailed replica that packs plenty of performance when flying down at the local airfield.
Some of the important features and specifications include-
* BNF, just add a 6 channel helicopter radio to get going
* Detailed scale looks
* AS3X flybarless system
* 6730kv brushless motor
* 2S 300 mah Lipo included
* Comes with battery charger
* Rotor diameter 12.1″
* Weight 5.4 oz
* Length 13″
Part number for the new Red Bull helicopter is #BLH3880 and the street price is $279. For more information on the Blade website simply Click This Link.
Isn't it time to welcome in the weekend with a TGIF BSRC Mystery Link?