Blitz aluminum front suspension mounts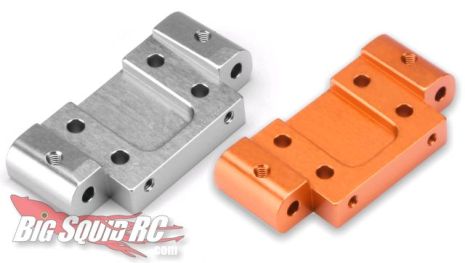 Racers are an insatiable bunch.  You give them a sweet ride like the Blitz and they want a high-end race version.  So you give them the Blitz ESE, which is ready to tear up tracks and win races all over the world and they want more hop-ups for it.  So what is HPI to do?  Release more hop-ups of course.  These new aluminum front suspension mounts are for those of you that want to tweak your steering response just a bit more.  The pretty orange mount is made to reduce front kick-up by 3° while the silver mount reduces kick-up by 5°.  They are ready to be bolted on to all versions of the Blitz as well as the Firestorm stadium truck.  The aluminum front suspension mounts have an MSRP of $27 and they are available now, so be sure to be bugging your local hobby shop for them.
Check in with the HPI web site for more info.