Blitz ESE Pro announced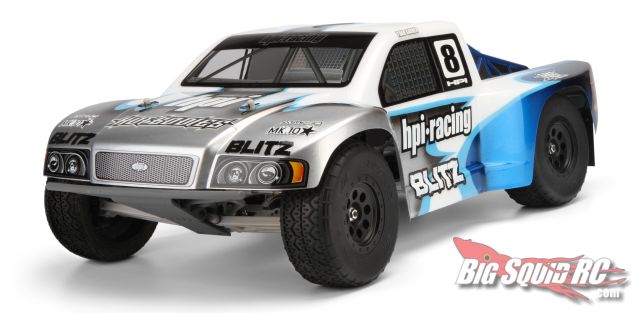 HPI has made some changes to the already dominant Blitz ESE, to create a new Pro version.  The Blitz ESE Pro has a few new features, like a new, genuine MIP ball differential for extra smooth diff action and greater adjustability.  You'll also find HPI's redesigned Mk. 8 V2 wheels in matte black.  The Mk. 8 V2 features a flat inner profile which is designed to use a single foam insert.  And to round out the high performance package, HPI is including a set of Hot Bodies' Beam tires in pink compound for great traction out of the box.
MSRP for the Blitz ESE Pro is going to be $469.00, and it should be hitting store shelves soon.  It hasn't been updated with this new truck yet, but check out HPI Racing's website just for fun.