Boom Racing Aluminum Upgrades for the Team Associated B5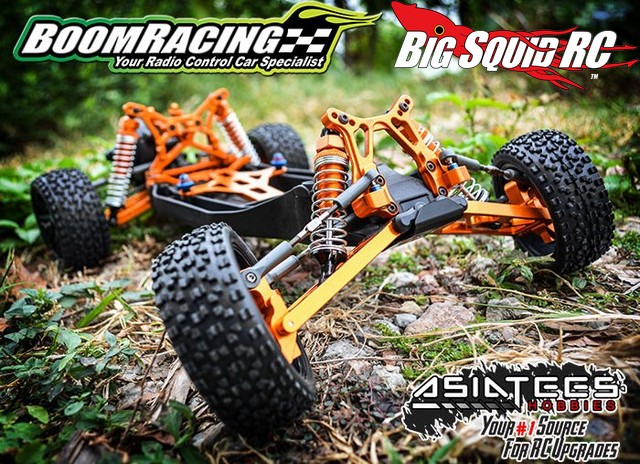 Not every Team Associated B5 that comes off the assembly line will end up in the A final at the IFMAR World Championships. In fact, most get used for general bashing around the neighborhood. When you bash around the cul-de-sac looking good can mean just as much as how fast your buggy is.
If you've got a new B5 and are looking to impress the neighbors, the crew at Boom Racing have announced a bunch of new Aluminum Upgrade Parts. These parts are available in up to 6 different colors to perfectly suit your own style. The high-zoot Boom Racing aluminum parts that are available for the B5 include- front & rear knuckles, front c-hubs, front & rear towers, front & rear arms, battery strap, body post, and front top plate. To get more information on all the parts available simply hit up This Link over on the Asiatees Hobbies website.
Click Right Here for more Boom Racing news on BigSquidRC.