Boston Dynamics SandFlea Jumping RC!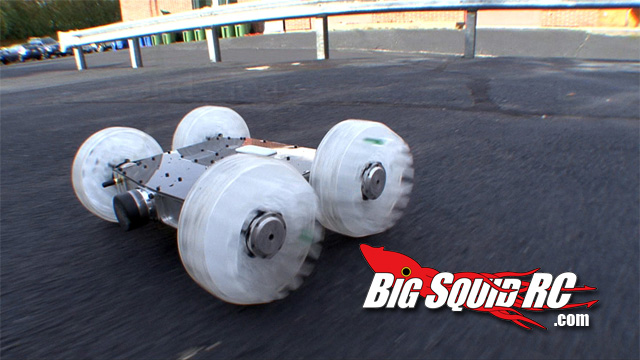 I just saw the video of the new Boston Dynamics jumping robot called the SandFlea. It weighs in at 11 pounds, has cameras and a onboard stability system to keep it level in the air! The selling point is that from a dead stop, it can jump almost 30 feet high! I posted the video of the jumping in action after the break, so click through and check it out.. it's pretty impressive. I need to get Wrench to do this to a few of our vehicles!
Hit the Boston Dynamics page for more info.