Brand New- STRC Machined Motor Mount and Bulkhead Combo for the Axial EXO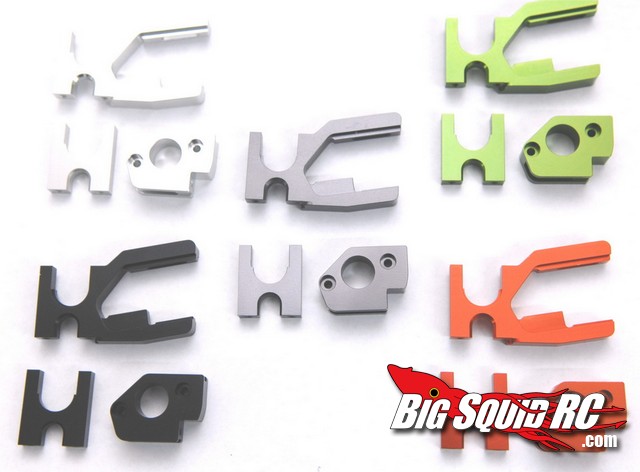 ST Racing Concepts has been working hard on a new motor mount and bulkhead combo for the Axial EXO Terra Buggy. The new STRC EXO motor mount has easy motor installation and gear mesh adjustments, and it uses two threaded motor screws to securely anchor the motor cam in place. As you can see above, the motor mount is available in a wide array of colors to personalize your EXO, and retail price is $33.
Have you read our Axial EXO buggy review? If not, HERE is the link.