Brushed 2WD Short Course Truck Shootout – Durability
Brushed 2WD Short Course Truck Shootout – Durability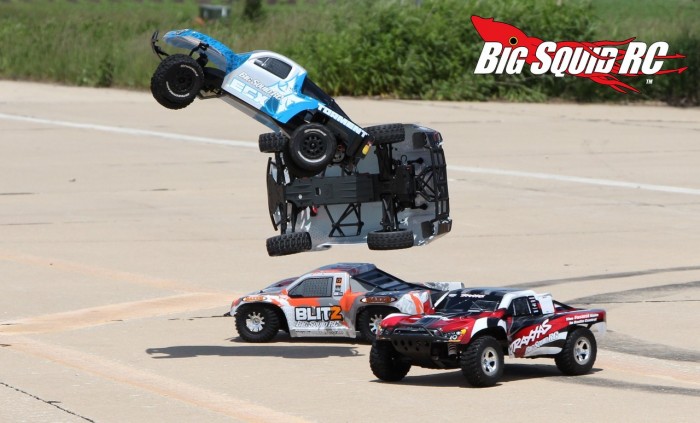 Nothing is less fun than getting a new truck and having it break by barely hitting anything. Bashers consider durability a top priority, therefore it is one of the categories in our shootout. Yes, we've beat on all of these trucks for years, but for our shootout we only considered what happened during our shootout testing with the latest versions of all the trucks that we received. We put them all through the same amount of stress and this is how they panned out.
Results-

| Points | Vehicle |
| --- | --- |
| 1 | ECX Torment |
| 2 | ARRMA Fury |
| 3 | Traxxas Slash |
| 4 | HPI Blitz |

Notes-
In fourth place was the HPI Blitz. It took a good amount of abuse with no issues, but when we really started pushing the trucks hard the Blitz was the first to break. After hitting a fence at high speed it threw a rear dog bone, ending its day. This has been an issue with the Blitz for years now, maybe some day they will figure out the problem.
The next truck to break was the Traxxas Slash. The Slash also took some major abuse but ended up breaking a front c-hub and popping a front shock cap when we drove it full speed into a small metal pole. Both of those issues have also been around for years, we have to wonder when they will get beefed up.
Second place went to the ARRMA Fury. After lots of bashing, and slamming into a metal pole at full speed multiple times, the Fury finally had its steering rack pop out of place and blew a servo. This kept the Fury from driving properly, thus ending its day, but we were very impressed with the amount of carnage it endured.
Taking the win in the ever important durability category was the ECX Torment. Needless to say the Torment was a full-on tank that took everything we could throw at it without any breakage. We drove it like we stole it and at the end of the day
it was the only shootout truck still running.
So if you broke some stuff, how easy is it to fix/wrench on? The next category is Ease of Use .