Brushed 2WD Short Course Truck Shootout – Top Speed
Brushed 2WD Short Course Truck Shootout – Top Speed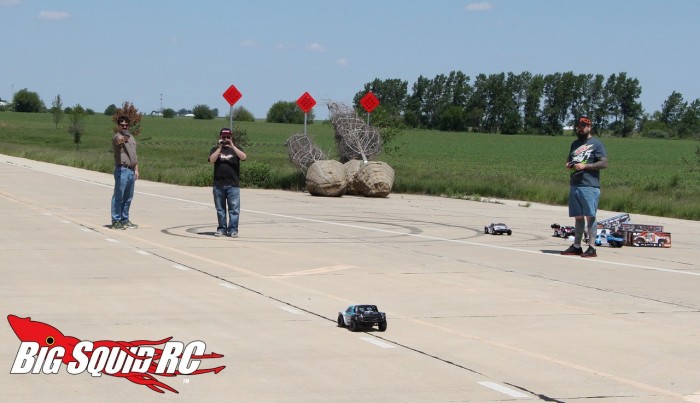 There is no doubt that top speed matters, in fact to some people that is all they care about. It is also a good indicator of power, so we grabbed all the trucks and hit the famed "Speed Run Road" in Champaign Illinois to see just how fast each truck would go. Speed Run Road is a half mile long stretch of pristine highway that is a best case scenario for getting the best speed that we could out of each truck. We left the gearing bone stock, popped in a freshly charged 2S LiPo, handed the controller to our resident high speed pilot, and let them rip.
Results-

| Points | Vehicle |
| --- | --- |
| 1 | HPI Blitz – 26 MPH |
| 2 | ECX Torment – 25 MPH |
| 3 | ARRMA Fury – 24 MPH |
| 3 | Traxxas Slash 24 MPH |
Notes-
During high speed testing we found out that all the trucks were very evenly matched for not only top speed, but also for overall power. The Blitz did manage to squeeze out the win in this category, but even the trucks that tied for last were a scant 2 mph behind. After clocking the best top speeds that we could, we ran some impromptu drag races which showed all the trucks to be very evenly matched for power output.
Next up, besides speed, how do they handle in the Pavement Driving category.