Build Your Own Custom Novak Ballistic Motor!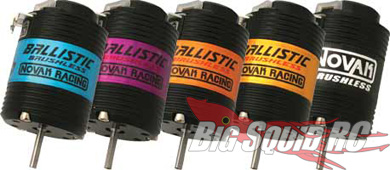 Have you been wanting to buy a new Novak Ballistic motor, but can't seem to decide on what one is best for you? Well Novak is now wanting you to make the best motor for you with their new Build-A-Ballistic motor program! You can pick everything out that makes it your ideal motor from 5 different options. You can choose:
16 choices of hand-wound stators, 2 types of bearings, 3 different rotors, 5 different colors of sleeves, and 3 lengths of harnesses!
Each motor is then custom built to your specific needs! Pretty cool!
Visit Novak's site for all the details.