Buy A New Duratrax Motorcycle, Get a Battery for Free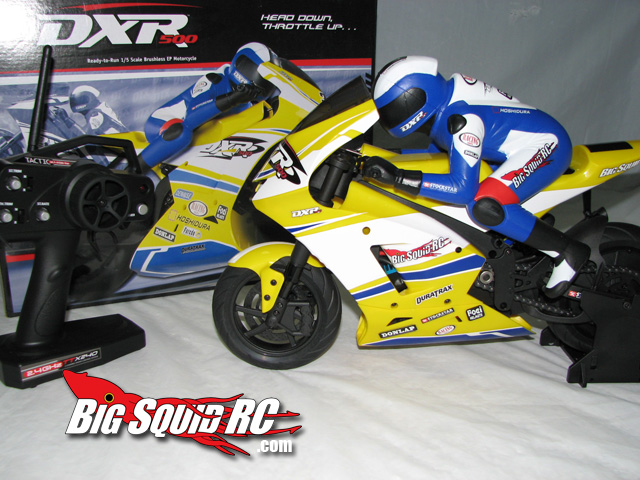 The folks over at Duratrax have announced a sweet deal when purchasing one of their motorcycles. When you buy a new Duratrax brushless 5th scale DX450 dirtbike or DXR500 street bike by October 31st 2012, you will receive a Free Onyx 6 cell 3000 mah NiMH battery pack. If you are feeling burnt out on the whole car/truck scene, give one of these bikes a try, they are a blast to drive (and jump!). HERE is the link to the official Duratrax page for more information.
Have you read our Duratrax DXR500 motorcycle review? If not, check it out HERE.