BYD Remote Control Passenger Car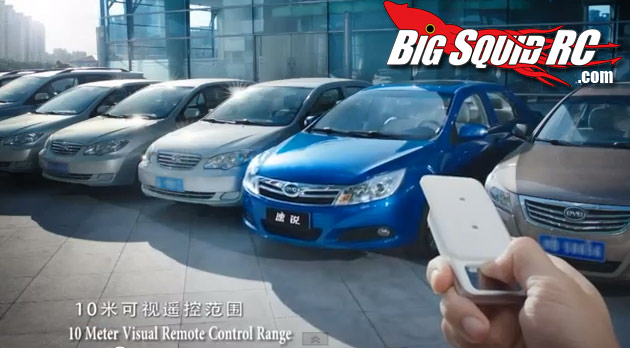 Okay, as cool as this is, I can't imagine it ending well. Have you ever handed your RC over to someone who has never driven one before, and NOT been hit in the ankle 20 seconds later? A Chinese battery/car company called BYD, has just announced the BYD Su Rui. It looks like a normal four door sedan, but it has a remove built into the key-fob. Not just a remote for starting the car, but for actually DRIVING the car when you are not in it! It can steer as well as forward and reverse at about 1.2mph. Check out the video after the break, they show it coming to pick you up at your front door, parking in tight spots, it's a pretty crazy idea. If I wasn't afraid of some goof running me over, I'd be all for it. It's a decent looking car for $10,000 to $15,000. It also has a full digital dashboard.
Comments on: what do you think? Cool? do you want one?
Keep reading to see the video of the car in action!