Calandra Racing Concepts XXX-T short course conversion kit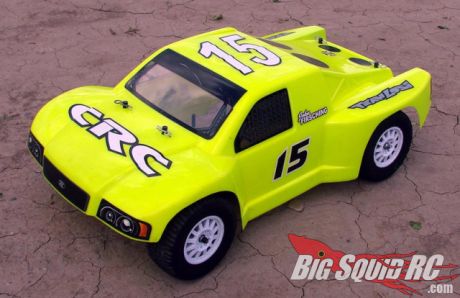 Calandra Racing Concepts, a company known more for their pan car carpet racers (seriously, they even have their own brand of carpet), has decided to branch out a little bit.  They've put together a new short course truck conversion kit for Losi's XXX-T based stadium trucks.  The conversion comes with all the necessary extension plates, body mounts, and more to get you into the short course class without having to buy a whole new vehicle.  It's not exactly a direct bolt on, there is a bit of kit bashing involved, but CRC is even nice enough to include the proper sized drill bit required.  You can pick up the XXX-T short course conversion kit for MSRPs of $54.99 or $84.99, depending on which style of XXX-T you have.
Head on over to Calandra's web site for more pics and info.