Call of Duty – Black Ops RC-XD Car UnBoxing Pictures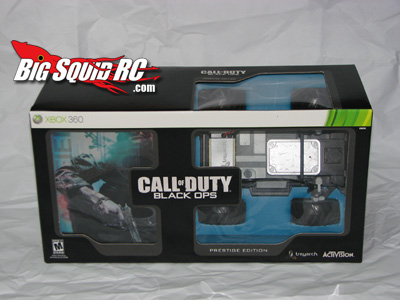 So we picked up the new Activision Call of Duty BLACK OPS Prestige Edition with the RC-XD Vehicle today, and thought we'd share the unboxing photo's.
At first glance I was pretty worried it was going to turn out like the Gears of War Centaur Tank fiasco, but there's a chance that looks are deceiving. Enjoy the pics! Full review soon!