Call of Duty – Black Ops RC-XD Vehicle Review!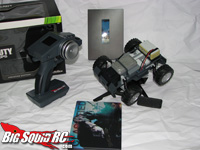 Just posted to the RC Reviews section is the COD Black Ops RC-XD Car Review!. Want to know if getting the Call of Duty Prestige Edition was worth it? Is the car total junk like the Gears of War RC Centaur Tank? Or is it actually usable? Click the pic or link to find out our thoughts! You may be surprised.
Update: Now with clarification on scoring.