Carisma Opens New On-Line Store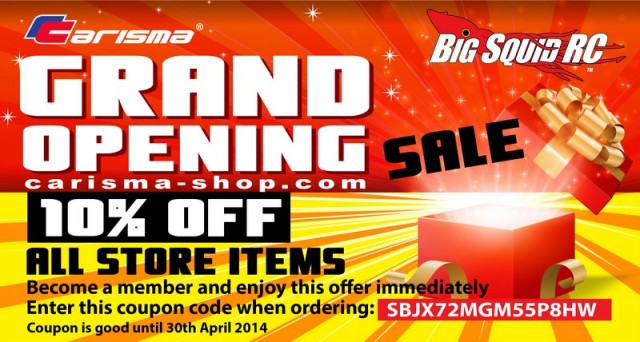 We talk about it every day around the office, parts support. Bashers are notoriously hard on trucks, breaking parts isn't the exception to the rule, it is expected.
Today Carisma has announced their new on-line store. Carisma's new on-line store is intended to supplement local hobby shops by offering another source of parts support for all you Carisma owners. If your local hobby shop hasn't picked up Carisma yet, or if they don't have the part you need in stock, the Carisma on-line store can come in handy to get your car or truck back up and running as quickly as possible.
You can check out the new store at Carisma-Shop.com.
Get more Carisma news at This Link on BigSquidRC.com.