Carisma Porsche 959 Rally RTR, M48S Series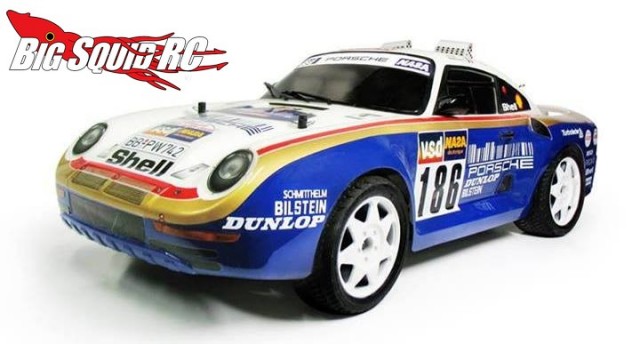 We have posted trade show pictures of the Carisma Porsche 959 before, but now Carisma has released more information and pictures.
The Carisma 959 Rally looks just like the cars that were made famous racing Paris-Dakar, truly legendary racing machines. The Carisma rc version comes with-
* 4wd w/ three metal gear differentials
* Waterproof
* 540 brushless motor
* Metal chassis
* 2.4 GHz radio system
The part number for the Carisma 959 Rally is #70768 and you can get more information on all the products that Carisma offers at This Link.
Are you ready for the weekend? Click Here for a TGIF mystery link to get your weekend kicked off right.