Carisma Racing Booth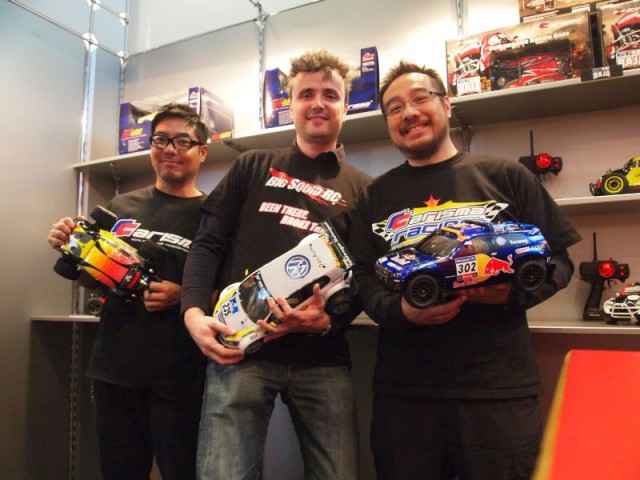 Our own Igor P. posing with the guys from Carisma Racing at the Nuremberg Toy Fair. Some highlights to look for in the pictures, the big yellow rims on the VW Baja, the GT14, Ivan's awesome shirt, the Golf and Touareg prototypes, as well as their GT14B.


More pics after the break…

Catch all of our fair coverage by hitting this Nuremberg Toy Fair Link .