Carry your load with the BIG DOG!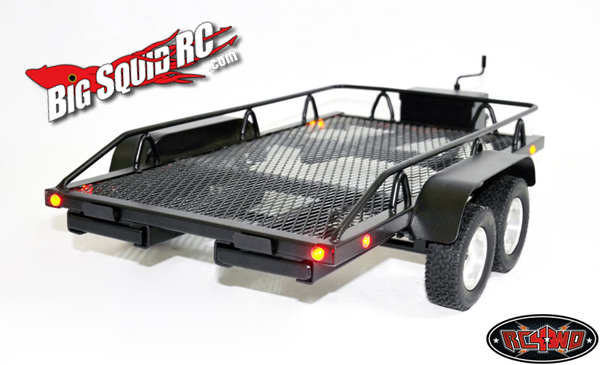 Man I can't even nod off for a few days and the fellers over at RC4WD just keep pushing the envelope every chance they get. What you have here is a handmade tube trailer with steel leaf springs,  a working jack lift, steel tool box and working lights called the Big Dog Dual Axle Hauler. She also comes loaded up with 1.55 Dirt grabber tires and billet aluminum wheels. Now I will be the first one to say she is not light on the wallet but if you don't have the time or the skills sometimes you are better off paying the piper.
For a plethora more RC4WD addictive scale items CLICK HERE!