Caster Racing USA Signs Mohr!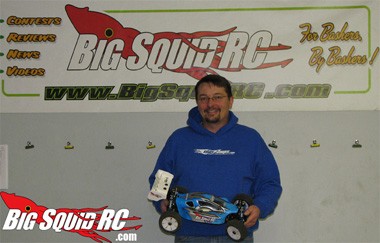 Caster Racing USA announced today the signing of multiple time 18th scale champion, Tim Mohr, to their Caster Racing factory team for 2009. Mohr will be racing the new Caster Fusion EX-1R Factory Team buggy at the 2009 RC Pro Series, along with selected other events.Caster Racing USA was the first company to release a rolling electric eight scale chassis. "We've been working real hard making the Fusion EX-1 the best buggy on the market. With Tim on board, our product will elevate to even higher levels.", said Mike Mazza of Caster Racing USA. "Racing is core to product development, and by now having Tim on the team, it helps reinforce our position at the top of the product category." Tim Mohr, of St. Louis Missouri, jumped into the public eye by winning many titles in 18th scale classes, including the 2008 18th Dirt 4wd and 2wd Pro titles and the 2007 RC Pro Series 18th Scale title, among others. Tim was also an early proponent of brushless motors and lithium batteries for use in rc car racing. "Electric eighth scale is at the cutting edge of technology in our sport, right where I like to be. I'm really stoked to be given the chance to race the Caster Fusion EX-1, as it sets the standard for the class." said Tim. For more information regarding Caster Racing products, and to view their entire race team, please log on to Caster Racing USA.
Tim has been a good friend of Big Squid RC for many years now, and we are happy to see him sign on with Caster. Congratulations Tim!! Can't wait to see you on the podium at the Pro Series!