Caster Racing USA to Distribute Torco Fuels RC Fuel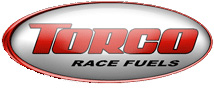 We recently mentioned Torco Racing Fuels was starting to sell their new fuel products, when we got the following press release: Caster Racing USA is proud to announce that they are the midwest distributor for Torco Fuels RC fuel. A history lesson for those not familiar with Torco. Torco started out as a lubricant company in the late 1940s. It was actively involved in research and development and became a leader in various forms of motorsports. Famous people who were involved with Torco fuels include Art Malone, Cory Cagle, and "Big Daddy" Don Garlitz from the drag racing world. In the 1970s, Torco helped companies like Yamaha, Honda, Suzuki, and even Harley Davidson in regards to making a better, more durable engine by using special additives for small motor applications. They later invented smokeless two-stroke oil for motocross applications.
The will be offering 20 and 30% mixtures for cars and 15, 20, 25, and 30% mixtures for helicopters and planes.