Castle Creations Sidewinder v2 Shipping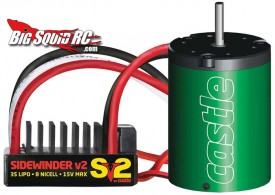 Just a heads up on the fact that the Castle Creations new Sidewinder V2 is now shipping! For all those looking for a cheap brushless system, you can now find it on the Tower Hobbies Website for $99!
This ESC/Motor combination is very similar to their Sidewinder SCT combo that we recently did a review of, so make sure to check that out also.