Castle says let's Get WET!!!!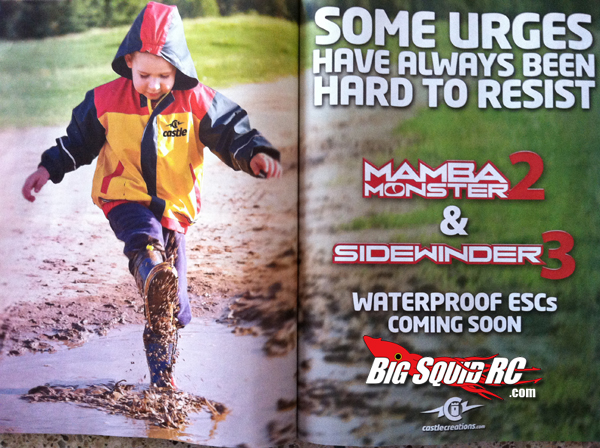 Just found this ad for Castle's final stab at World ESC Domination! After years and years of all of us hardcore basher types whining about not getting their Castle ESC wet, it seems like they are finally starting to get the hint. All the info we have so far is what's in the Ad… Looks like there will be a new Mamba Monster 2 and a Sidewinder 3 coming soon!
For all sorts of Big Squid info on other Castle related items click on the ANY key!