Chi-Town RC Drift Challenge Event Coverage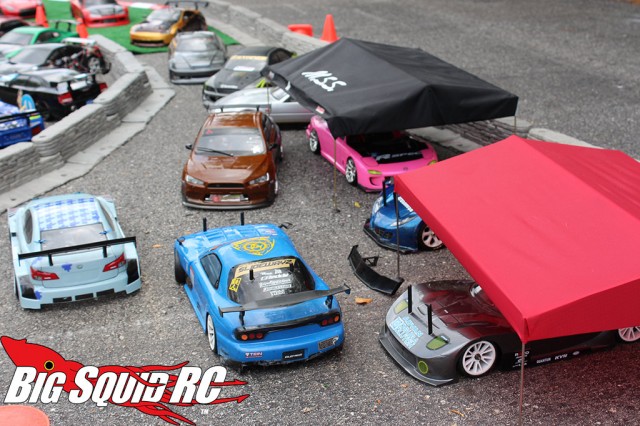 Last weekend we hit the second round of the Chi-Town RC Drift Challenge. The event was put on by the Midwest Slidewayz RC Drift Club, and hosted at Orland Park Illinois Hobby Town.
Mark and his crew did a great job at the event, and we look forward to checking out more of the rounds in the future. The announcing was a nice change from most events we attend, and he was really getting the racers and the crowed into the action with the play by plays as well as encouraging the drivers to push themselves to the limits for big points and bigger crowd reactions. Towards the end of qualifying it was all about who could get closer to the wall on the main straightaway and the announcer would go crazy encouraging them to go for it much to the crowd's delight!
Below are the winners, and the current overall standings.
Hobbytown USA Orland Park Round 2 Winners
1ST Place:Steve Quannid
2ND Place:Brent Nagy
3RD Place:John Bieronski
Chi-Town RC Drift Challenge Points Tally
1.Rob Jakubowski-25
2.Matt Petersen-20
3.Brent Nagy-20
4.Steve Quannid-20
5.Pattrick Anderson-15
6.John Bieronski-15
7.Ken Cline-10
8.Casey Day-10
9.Alfred McDonaugh-10
10.Tom Lambert-10
11.Erwin Jonson-10
12.Blazing Barry-5
13.Chris Charles-5
14.Brandon Reinert-5
15.Talon Ganz-5
16.Frank Zaragoza-5
17.Justin Priola-5
18.Alex Nagy-5
19.Mike Blaney-5
20.Mark.Z-5
21.Alvin.JR-5
22.Alvin.SR-5
22.Chris.S-5
We have a TON more pictures after the break, click Read More to check them out!