Classic Car Show Demo Pics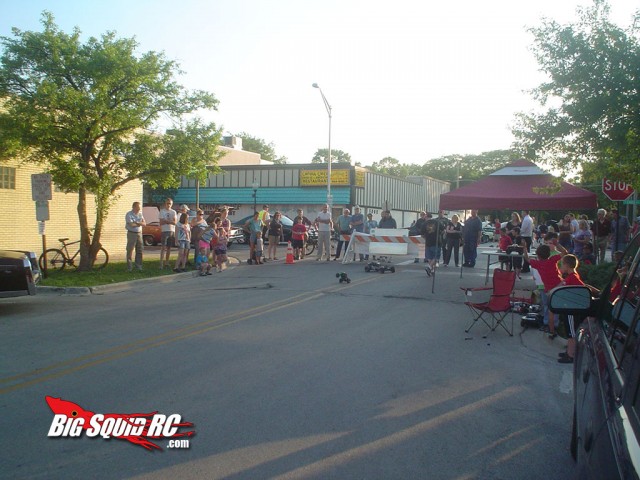 Last night Big Squid RC was invited to do a RC demo at the Westmont Cruisin' Nights in Westmont Il. Our demo was a huge hit, and we have been invited back to do a few more shows! Keep a eye on the front page, we will let you know when we do the next one in July!
We had a great turn out. Bill (aka Wrench), Adam the Intern, 3DBill, Greg, and myself were out in force. We brought a ton of vehicles because we knew doing a 3 hour demo was going to create some carnage. We busted up a bunch of vehicles, but the crowd loved it! 3DBill was even doing some flying action, amazing the crowd with some awesome stunts.
Thanks to everyone who came to see us, and special thanks to the BSRC crew for spending their Thursday evening bashing.