Come Hang in the Forum Tonight!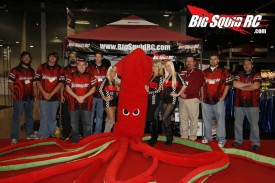 Cubby mentioned this week he wanted to chat about some stuff in the Big Squid RC Forum tonight.. so a few of us are meeting in there around 10pm cst (Feb-8-2012). Look for new topics being put up in the general area.. we will be discussing some of the new releases, thoughts, ect.
If you need to sign up/ join the forum.. make sure to drop me an email so I can make sure you get approved. It helps keep out the spam bots. I'll keep an eye on the email and get you approved as soon as you ask.
See ya there!
UPDATE: Thanks to everyone that came out and chatted last night.. it was a good time. Fun discussing some RC with the readers, some new nicknames were created.. and everyone had a blast. Even Cubby showed up! We will post again if we schedule another chat soon.