Corally HMX 'US Carpet Spec' 10th Scale Touring Car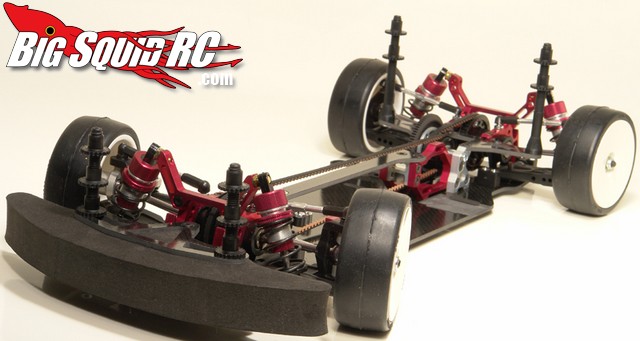 Corally's newest high-end touring car is their HMX "US Carpet Spec" kit. As per the usual for Corally, only the best materials were used throughout the car and it was designed with the American rubber tire carpet racer in mind. If you are looking for a very trick platform to base an on-road project off of, the Corally HMX just might be the one.
* 2 SGX Gear Diff
* X Hard Graphite 2.4 mm chassis and Topdeck
* Duraluminium silver anodized Steering Blocks AL7075 T6 with Ball Bearings
* 6 degree C-Hub Nylon
* Duraluminium red anodized Servo Posts AL7075 T6
* Available now
* Part ##01626
To hit up the official Corally website all you have to do is Click This Link, and for more touring car news right here on BigSquidRC THIS is the link you want.