Courtney Force and Traxxas Funny Car on ESPN Sports Center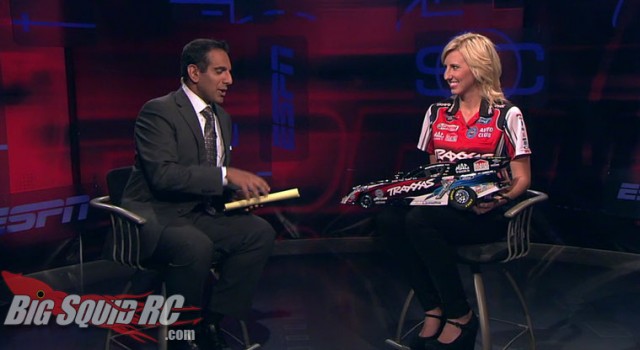 Looks like Traxxas got some good PR time over on ESPN Sports Center where Courtney Force did a interview with the Traxxas Funny Car on her lap the whole time! They even get a quick mention at the end, not that it was needed.
You can watch the video after the break, keep reading…
Not sure what it costs, but they are getting their money's worth!