Coyote DB desert buggy from HPI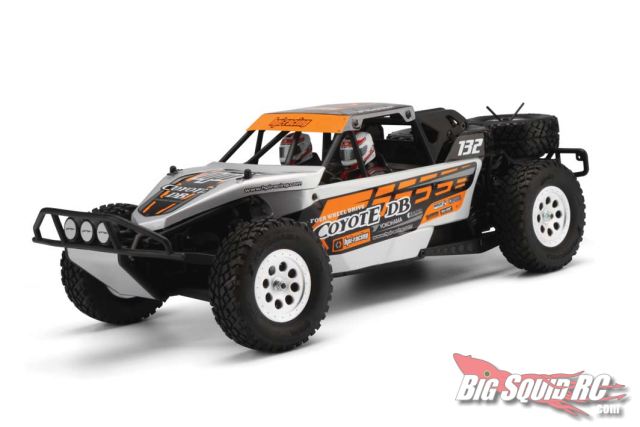 HPI Racing's Mini Trophy Truck has been given some cosmetic surgery and is now the Coyote DB.  So beyond the body, what's new with this vehicle? Well… not much. Not that there's anything wrong with that. It certainly does look cool as a buggy.  So what's the same? Pretty much everything. You'll still finda 4wd drive-train with metal gear diffs, aluminum front uprights and rear hubs, steel universal driveshafts and a realistic roll cage that protects two driver figures, plus a lot of other features.
The Coyote DB has a MSRP of $429 and will be available soon from your favorite retailer. Hit up the HPI Racing website for more info.