CraftWerks RC Has Trick New Billet Light Covers For Your Losi 5ive T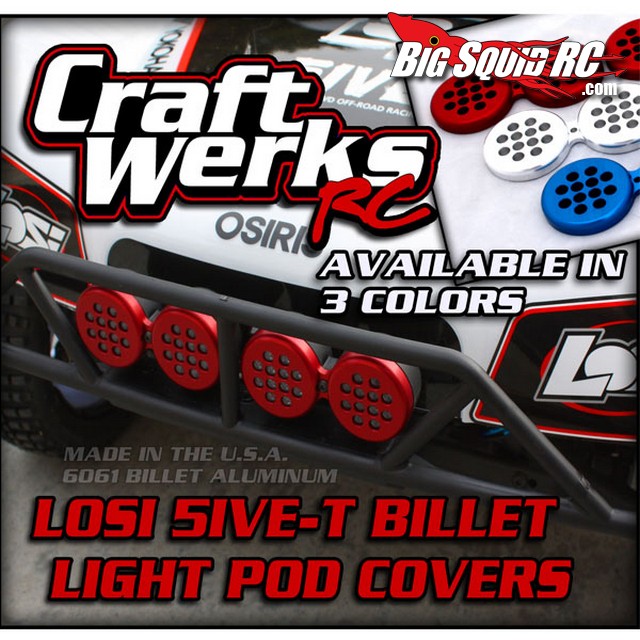 Looking to uber-out your Losi 5ive T? If so, CraftWerks RC has some new billet light covers made especially for the biggest truck to ever sport the Losi name. The covers are available in 3 different colors and will set you back about $42. Click HERE for more information on how you can get your hands on a set.
Looking for more Losi news? CLICK HERE.