Cub Report, THE Mini-Special Edition 01.25.09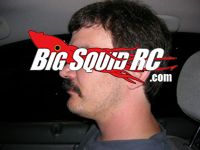 If you listen to the national mainstream media, you'll hear of more plant closing, cut-backs, and job lay-offs every day. Is the rc community immune to such things, as many "insiders" would have to you believe?
Certainly not, as last Tuesday, Horizon laid off 15 workers. After talking with two members of the management staff at Horizon, they stressed that this was a preemptive strike- an attempt to make Horizon more mean and lean, and thus hopefully, in a better situation to handle the current recession. Strangely, Horizon has had a large page of job openings posted on their website for weeks, jobs ranging from product manager of Losi, to their CIO (head of IT).
Sadly, just before Christmas, Hobbico also laid off 37 employees as the result of the economic downturn. You can find the complete story HERE. Internal Hobbico rumors persist that more lay-offs are immanent.
And if you are just some squid out there, then why is it a big deal that Hobbico and Horizon are laying people off? Because, while it might not look like it, those are the two largest companies in our hobby grade rc industry. The two Champaign Illinois based behemoths dominate the inner workings of the rc retail market. If life is bad for those two, then life is much worse for the smaller fish in the sea.
No, I don't enjoy bringing "bad news" to the masses, but BigSquidRC is not only a place for bashers, rumor mongering, and drag talk, but perhaps the only rc news source that brings you the information that the "industry insiders" don't want you to know, good or bad. We wish everyone luck that was affected by the recent layoffs in finding a new home.
Your Cub Reporter