Cub Report, Version Tis The Season 11.09.08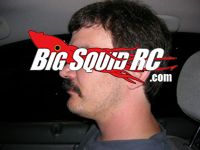 Unfortunately, it's that time of the year again, Christmas. That time of year where you get to see your co-workers drunk, unbearable traffic near any major shopping area, and have to put up with your family for at least one day. This year brings a different type of Christmas, a recession Christmas, one America hasn't truly seen for many years. My solution to a recession Christmas? Spend, spend, spend! It's the only way out, I tell ya. 🙂
So here is my list of this years top 10 Christmas gifts. Perhaps you need to forward this column to your significant others.
10. Montecristo Robustos Millenium- a very fine, hand made, 50 gauge cigar. Perhaps the best way to complete a fine meal at Ruth's Chris. But buyer beware, fake Cuban's abound. Price- $800 per cabinet of 25
9. X-Ray T2 009 – X-Ray likes to refer to their products with the word "luxury ", how I refer to them is "elegant, wonderfully engineered, rolling works of art". I've never been disappointed with any offering from X-Ray, nor seen one poor piece of engineering on their uber pieces. Even if you don't race touring, these cars are just plain beautiful, and would make a wonderful little treat under the Christmas tree. Price- roughly $600
8. Audi R8- I've never been an Audi fan, but the R8 seems to be different, it just screams new age performance. Maybe having watched Iron Man a dozen times, or seeing one of the hot chics from The Hills drive one also has something to do with my new found fondness of the Audi empire. Whatever, but while this car will actually make it under very few Christmas trees this year, I can promise you that nearly every man in America would donate a major vital organ to get one. Price- $115,000 (base)
7. Team Associated SC8 – Based on a great 8th scale nitro platform (the RC8), these trucks are not only solid performers, but look awesome, and provide only the type of smile that scale realism can provide. You can also get these trucks in several different uber trick lids. Price- $700
6. 60th Anniversary Klipschorn- Yes indeed, that sound. Are they the most accurate speakers you'll ever hear? No. Do they image the best? No. Do they sound absolutely incredible? Hell yes. There is a reason why the Klipschorns have made it to their 60th anniversary with very little change, it's because they sound THAT F'en good. And these aren't some fluffy little "surround in a box" speakers, these are physically impressive beasts, made with quality components. Don't expect to pick these up and move them by yourself, but every drop of sound that comes out of them with add immeasurable pleasure to your life. Price- $7000 each
5. Any Steve Neu Motor– From out of nowhere, to the top of the brushless motor heap, comes Neu Motors. Hand made with love and perhaps even a touch of magic, these are the beasts they will shred nearly any rc gearbox known to man. These aren't cheap pieces of crap, they are the best, and the trickest motors to put in your BL anything. Price- varies with motor size, but will run about $275 for your 8th scale conversion
4. Smart Car Forto- Well ok, you probably can't get one of these for Christmas, as wait times right now are pretty incredible. Yes they get great gas mileage, yes they are easy to park, but likely the biggest reason to buy one is the "WTF is that That Thing" head turning factors. American's just seem to go nuts for their "distinct" look. Price- $17,000
3. LRP Soldering Station – Wanna have the core'est soldering iron at any track? Wanna keep your place at the top of the "who has the coolest pit spot" heap? The LRP Soldering Station is a must have. It's trick, gnarly, and uber core. Price- $350
2. Tag Heuer Monaco- Remember when Rolex used to be THE name in watches? Well, now those are for people old farts that just plain piss away money. Tag Heuer is more trendy, more up with the times, they support F1, and put out a good product. Price- $3000
1. Drum roll please……… Traxxas Slash– if you don't have a Slash, you deserve one, they are the best thing since sliced bread. If you already own one, it's time for some hop-up parts for it. Grab some RPM upgrade parts, some trick new Pro-Line wheels and tires, and don't forget the Mamba system to make those tires smoke! There is nothing like getting a brand new hobby grade rc car/truck for Christmas, so even if you already have one, perhaps a second one to "uber-up" would be perfect! To boil it down, you can't have a bad Christmas if a Slash is involved. Price- $200
That's it for this week, as always, keep your eye on BigSquidRC for daily updates, support your LHS, and get your butt out to your local track!
Your Cub Reporter