DarkSoul Losi MRC parts on sale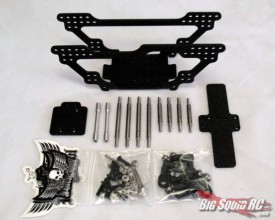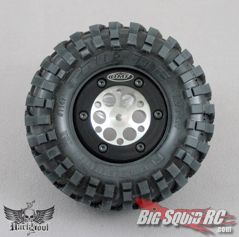 DarkSoul still has the Christmas spirit.  Until January 1st, the Chino competition crawler chassis kit for the Losi Mini Rock Crawler is available directly for only $50.  This kit includes an all new chassis with plenty of tuning options that is formed out of one piece of aluminum.  You'll also get a new set of titanium links, new rod ends, and aluminum chassis spacers, plus all the new hardware to put it all together.  And just because they're feeling nice, they're also going to throw in a DarkSoul Inboard Shock Mount kit.  If you've been looking for a way to make your Mini Rock Crawler more competitive, this might be the ideal solution for you.
Also up on the sale block is DarkSoul's 1.9″ billet bead lock wheels.  They're available in a set of 4 for $50 or a set of 5 (for you scalers that need a spare tire) for $63.  The billet wheels come with inner and outer bead lock rings plus all the screws you need to hold them together.  These wheels are drilled to accept up to 24 pin weights to help add much  needed traction to your ride.  With all the weights, tires, and foams these wheels weigh in at about 7.5 oz each.
These deals are only available directly from this forum thread on RC Crawler.com through PayPal.  For more info about DarkSoul Racing, hit up their web site.