DE Racing Light Weight Diff Inserts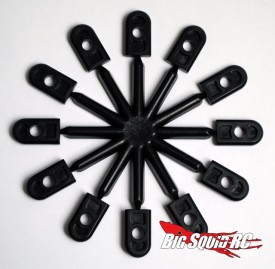 File this one under unique… DE Racing offers some Light Weight Diff Inserts for Losi 8IGHT 1/8 scale vehicles running the Losi heavy-duty differential cases (P/N LOSB3528). These inserts remove up to 16 grams of rotating mass from the drive-line, allowing faster acceleration and greater efficiency. That's a pretty big deal in the race game. Each pack contains 12 inserts, or enough to convert 3 whole diffs. Best of all, they are made in the good ol' USA!
Make sure you check out DE Racing for all the info and to get a set. Tell 'em Big Squid sent ya!