DE Racing Trinidad Wheels Now in White and Silver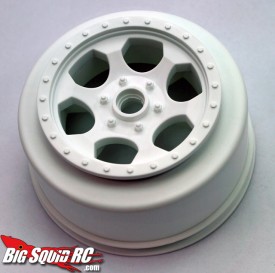 For all those that weren't feeling the black DE Racing Trinidad wheels for the XXX-SCT, they now offer them in silver and white. So for all those looking for some more options, make sure to check these guys out. They also have a redesigned website.
You can order your set now direct from DE Racing for $8.95. Also check your local hobby shops as they may start to carry them as well. Check out the DE Racing web site for more info.