DE Racing – Wheel Sticker Disks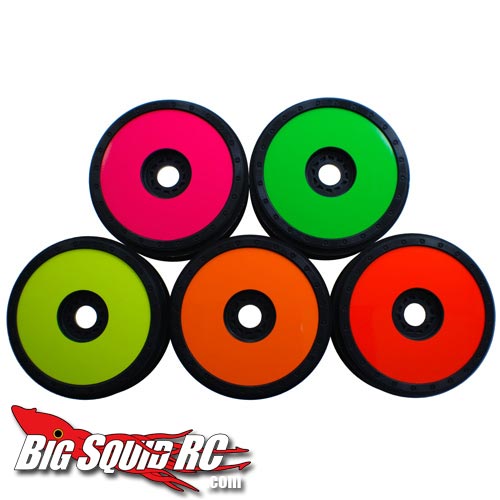 Back at RCX we got a chance to see these in person, and they looked pretty cool. Now DE Racing has officially announced the Wheel Sticker Disks. A lot of bashers out there do what they can to personalize their vehicles, and this old school concept is a great way to do it. They are available for both the "Borrego" line of 1/10 and 1/8 scale buggy wheels. They come in black, carbon fiber, and fluorescent colors. They are sold in packs of 8 disks.
Check out DE Racing's website for more info.