DIY: Transmitter Warming Hut from Old Political Signs
With the weather turning to nuclear winter blast furnace, us RC folk are struggling to keep the trigger finger warm enough to lay down the power. While you could source a ready made transmitter warming hut thing, it's going to cost you. Instead, reclaim some political sign garbage from a street corner near you and get to work!
This guide will show how to turn a flat plastic corrugated sheet into a box with holes for your transmitter fingers. So lets get to work!
Materials Needed:
Utility knife (exacto, something with a sharp blade)
Packing tape
Political sign from the street corner (only take signs for completed elections)
Clear plastic sheet for the transmitter window
Rags/Micro fiber towels/XL+ sweaters to cover and insulate the box
Step 1: Lay out your new-to-you political sign on your workbench/kitchen table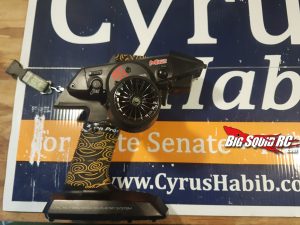 Step 2: measure your transmitter, mine is ~9″ tall, then cut the sheet to match
Step 3: make two vertical scores on the sheet you just cut. Score between the corrugated lines so that the board can be easily bent to form a three sided box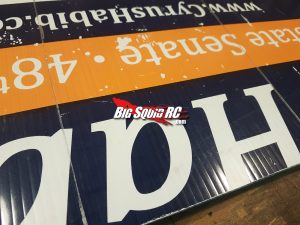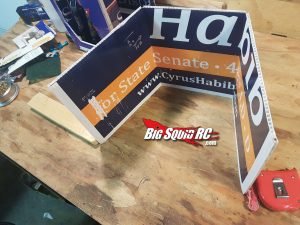 Step 4: cut a base plate and a top plate tape it in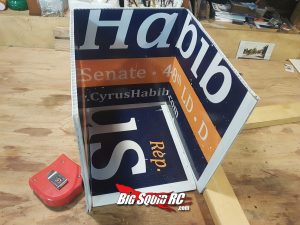 Step 5: Decide if you want a top door, side door or two doors, then tape the top and bottom plate into your three sided box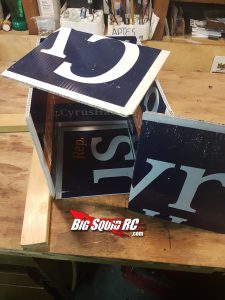 Step 6: Cut a door panel for the fourth side of the box and tape it in
Step 7 (or step 3.5 if you're good at measuring): cut access holes for the steering wheel and throttle. Start small and keep opening them up to get a good fit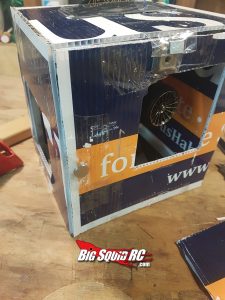 Step 8: Add magnets to latch your doors closed


Step 9: Cut a window in the lid so you can see the transmitter LCD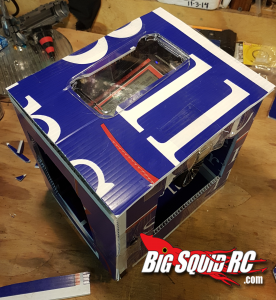 Step 10: Cut two slits in the bottom plate to use a velcro strap to hold the transmitter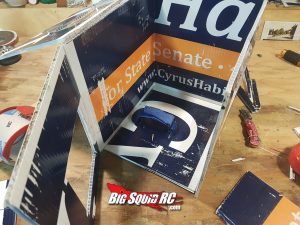 Step 11: Cover the box with something to insulate it (old sweatshirts, micro fiber towel etc..)
Step 12: Laugh at your friends with cold fingers while you blast through the worst of conditions with your semi water resistant and mostly cold resistant transmitter warming hut!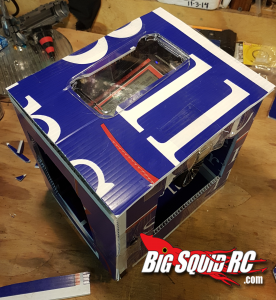 My box measures: 9″H 7″W 9″D
Post up your cold weather tips in the comments – together we can stay warm-enough!