DJI Hints at Something Big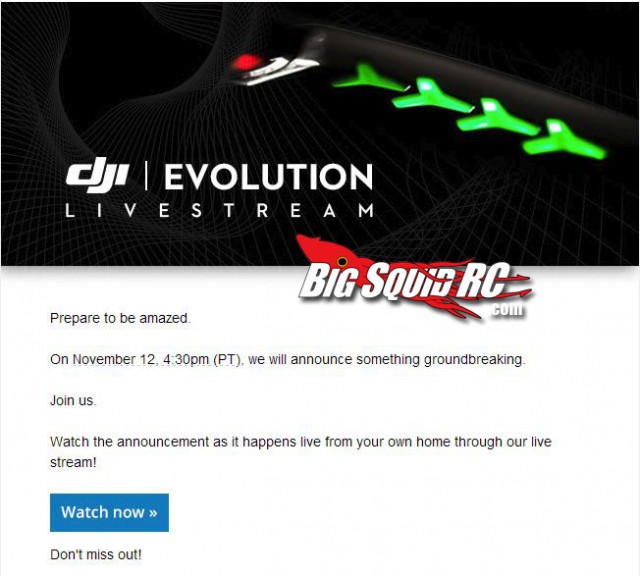 Checking my email this morning, and DJI Innovations sends me the above message. They just secretly announced and released a Phantom 2 Vision+ V3 with better motors, ESCs, props, and compass without much pomp and circumstance, so what could be so groundbreaking that they are having a webcast this afternoon?
Personally, I'm hoping FPV Racer, but we will have to see. I will of course post information as I get it.
Want more DJI news on BigSquidRC? Look no further than Here!