Don't Call it a Comeback!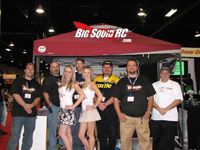 First post from the new internet connection. Looks like the inbox has about 100+ emails! Yikes. Hopefully some good RC news in there as well.. the RC news world seemed slow.. but I'm guessing that's because we were not reporting it. 🙂
Anyway.. time to read some mail and post some news! Thanks for your patience.