Don't lose Hobbico's cute, tiny voltmeter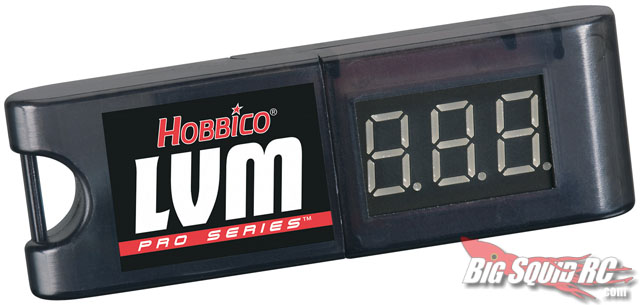 Why carry around a Fluke Multimeter when you can toss Hobbico's tiny Pro-Series Lithium Voltmeter into your tool bag and promptly loose it?  Well, that might be a reason, but seriously folks, do you need a big multimeter just to check the voltage on your LiPos, LiFes, and Li-Ion batteries?  I really don't think so.  The Pro LVM can give you volt readings on any of those types of batteries from 2S to 6S, and best of all it'll give you total volts for the whole pack or it'll break it down for you and display the volts in each individual cell in a pack.  The LVM includes a FlightPower and Thunder Power 6S inline adapter and comes with Hobbico's Pro-Series 2 year warranty.
MSRP for the LVM will be $14.99 and it'll be hitting shelves in early March.  Check out the Hobbico website for more info.