Dozen Mystery Vehicle Contest – Week 2 Winner!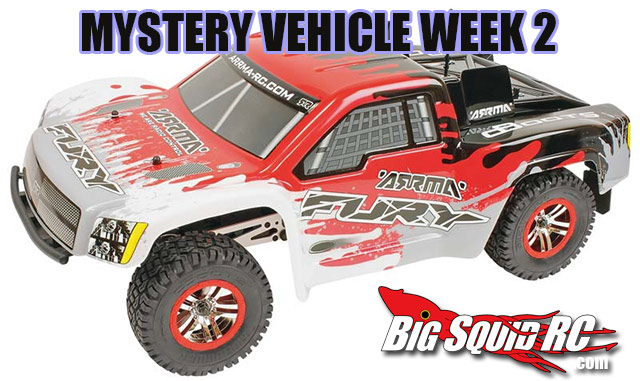 We have our SECOND of 12 Winners in the Dozen Mystery Vehicle Contest!! The official winner is Mike Rohe!! (mtrohe@)
I think the picture tells it all, the second mystery vehicle is a brand new ARRMA Fury!
Mike, we will be sending you an email to get your address and color choice!
If you didn't win today, don't worry! We have 10 more awesome vehicles to give away! Signups start early Tuesday morning, so come back and enter! And for those that are keeping track.. here's a clue, next weeks prize is probably not from the same company as this weeks! (But you didn't hear it from me.. trust me on this.. sign up!)
Thanks to ARRMA RC for our second giveaway vehicle! If you haven't seen our review of the ARRMA Granite you can check it out at that link, it's a great truck.