Drift Demo! – Scale Drift Track build Part 3
What's up drifters? Evol here with another installment on my Scale Drift Track build. My drift club recently got asked to do a demo at a local shopping mall so my time table on putting together a lot of these goodies to create a scale drift course ended up getting very compressed. I had just enough time to get some things ordered to complete before the event.
So the first things up in my this volume I ordered from my pals at RC Mart. Kenji and company always get stuff shipped out to me promptly and I had my stuff in a flash – even if it was coming all the way from China. The items in question were some scale bits from a company called NZO. These guys are quickly gaining a reputation in drift and scaler circles for making some of the coolest scale accessories around. I ordered up the Pit Tent and tire rack to dress up the infields of my track.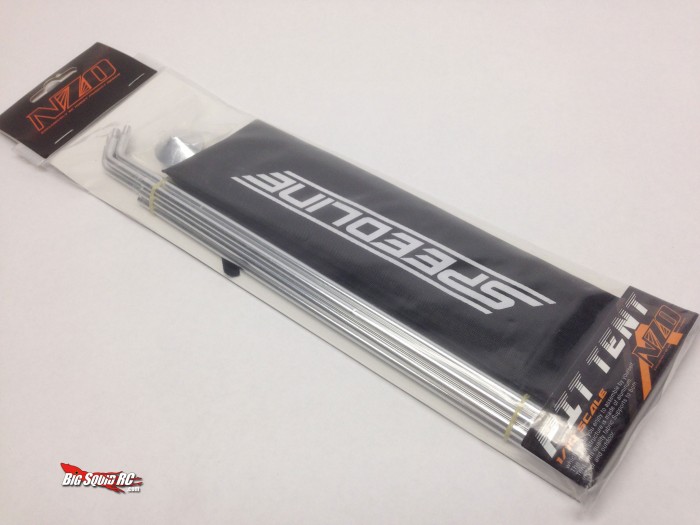 This version of the Pit Tent is Speedline branded. The black canopy looks very cool!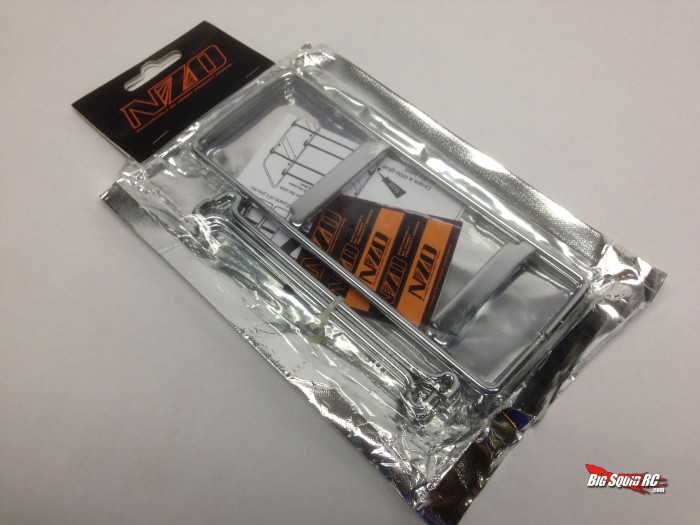 Huge thanks to RC Mart for getting those out to me so fast. Next up on my radar were some Tetsujin Kerbs. I reached out to Ando San to place my order and he had it in my hands in 4 days. Pretty amazing service coming all the way from Japan. This track design system comes in various degrees of radius so that you can mix and match to design a great looking scale course. The red and white checkerboards really sell the look of the track and the durable design is extremely functional.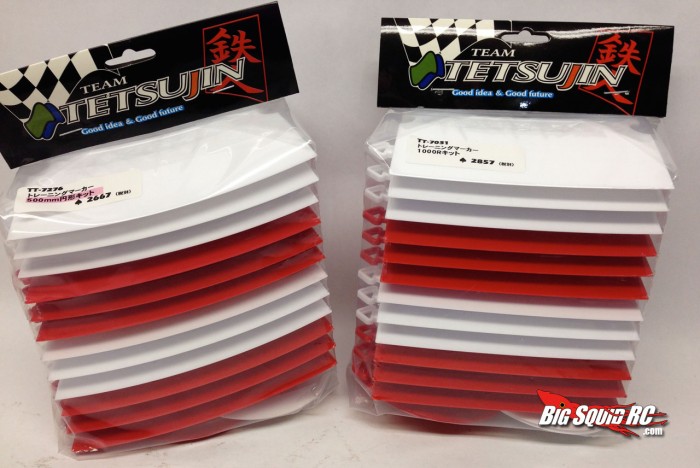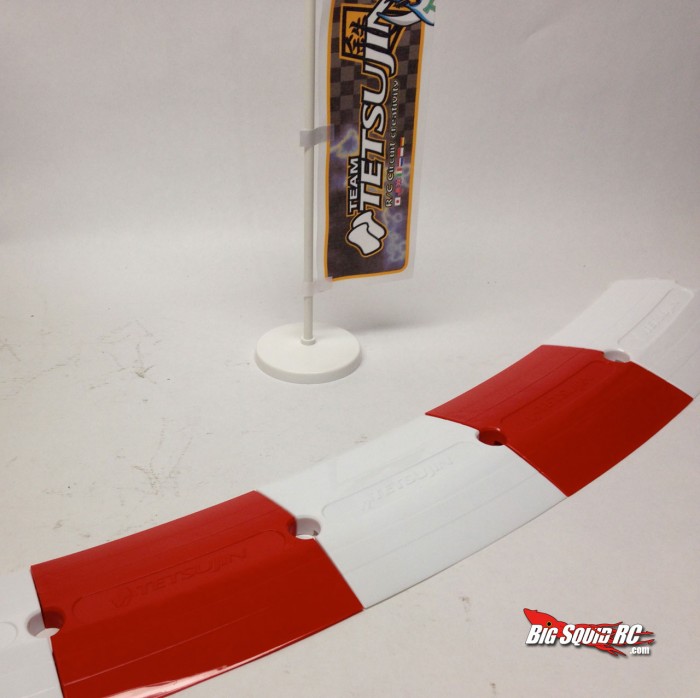 In the days leading up to the event I spent my time editing a demo reel to run on an old TV I had sitting around to give the crowds an idea of what RC drift is all about. And my friend Howard being a gifted metal worker spent his time building some scale accessories to dress out the track a little more. The first thing he showed up to my house with was this great hand made 2 post automotive lift.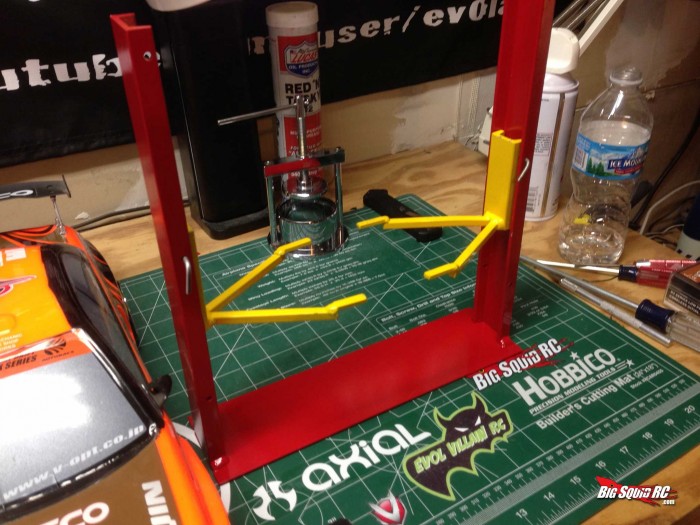 And then a couple of days later he showed up with some crowd control fencing.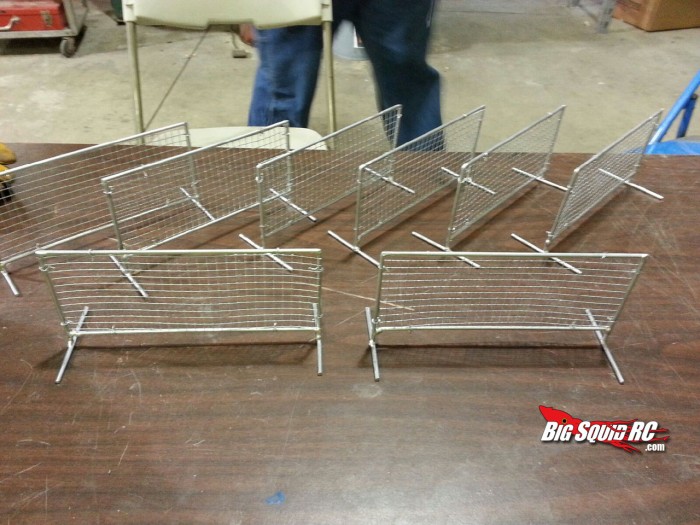 With everything finally in hand Howard and I set out to build the track at the venue. As the mall had recently been been remodeled they did not want us scuffing up their new floors. Howard being a hobby shop owner had already invested in a portable foam RCP race track that you commonly see used for racing Mini Z race cars at RC events. We opted to build a "parking lot" with it and then use some of the scale accessories to lay out the design of the track.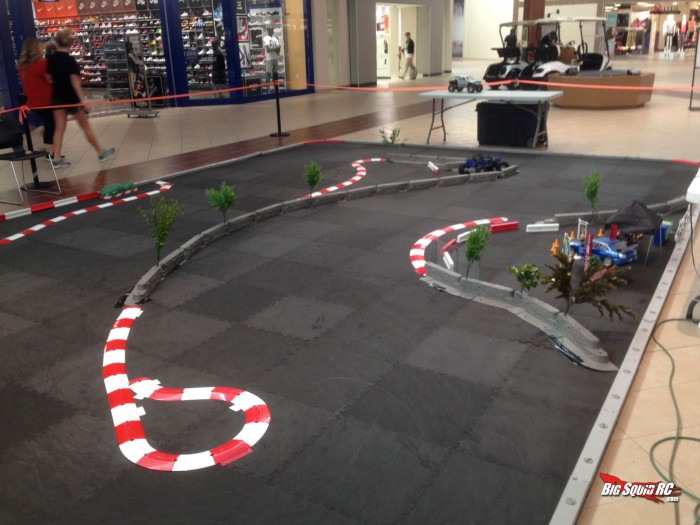 With the track all laid out we starting adding the scale bits to give it the realistic look we were going for.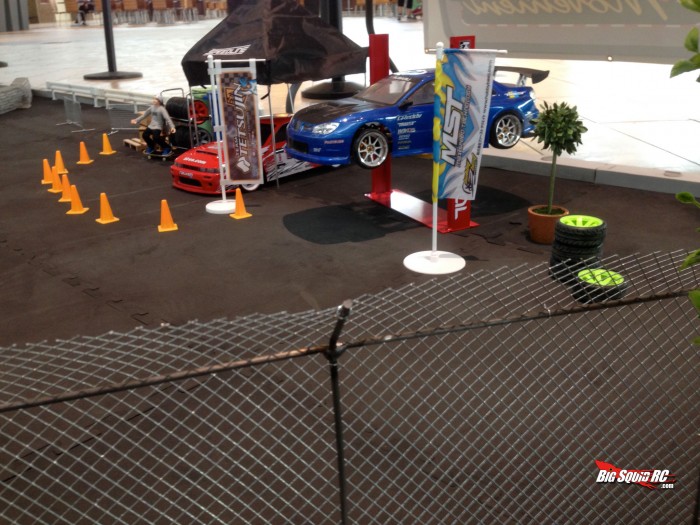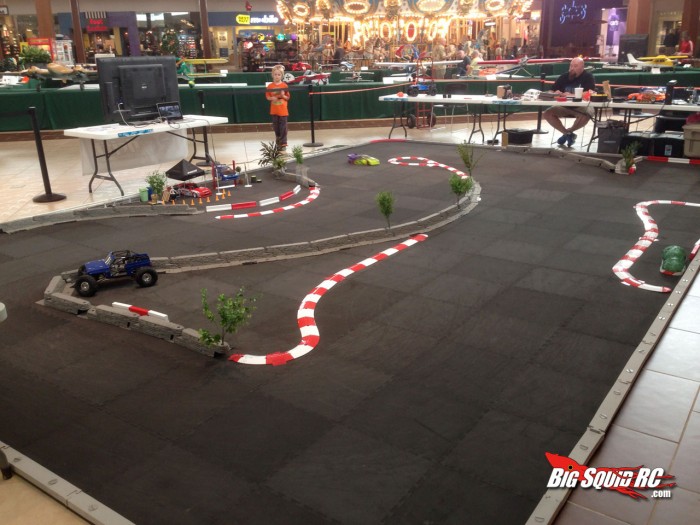 Friday night mostly consisted of finding the right tire to run on usually grippy foam surface. We opted to run the smooth side of the RCP tiles and had special ordered the hardest tires that MST sells. We found the orange compound CS-R tire to work the best on this surface.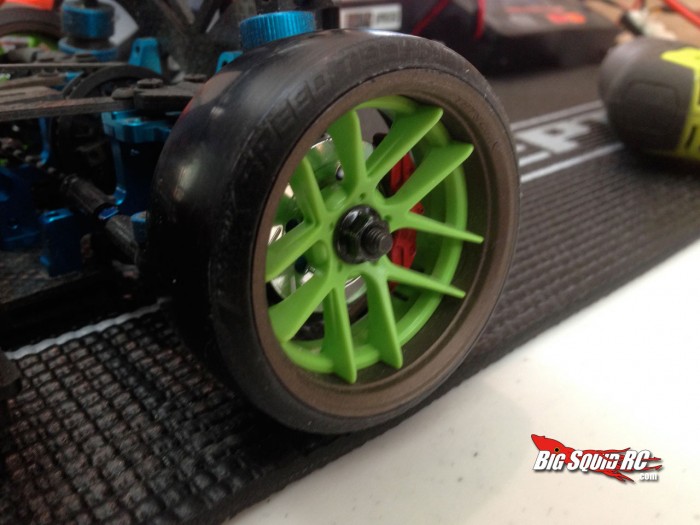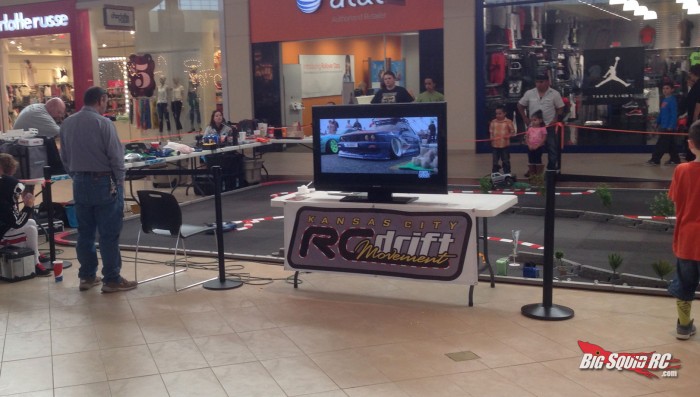 Over the next couple of days the crowds gathered to see something they had probably never seen before. Several Drift Movement members made the trip out of town to put on a demonstration that everyone loved. The kids excitedly exclaimed which cars they were "driving" for hours as the club members traded the lead during several heated drift battles. As well we had lots of curious onlookers who stopped to see what all the fuss was about. All in all it was an exhausting weekend but I think everyone had a great time and I know people enjoyed watching. If you run a drift club of your own I encourage you to seek out ways to promote our segment of the hobby. I think the more people we get this hobby in front of the faster RC Drift will grow.
Thanks for checking out the Drift Itch here on Big Squid, hopefully you'll check back regularly for more RC Drift goodness.
That's it for now gang, until next time!
-Evol
To check out all of the NZO products at RC Mart Click Here.
To see more of the Kerbing from Team Tetsujin Click Here.
Or Click Here for more RC Drifting news on BigSquidRC.