Drift Itch – R31 House GRK Global from RCMart – Product Spotlight
So when RC Mart asked me to take a look at their newest bit of kit how could I say no? The R31house GRK Global has been on my radar since word of its existence came out a few weeks ago. What was once a very rare and exclusive chassis is now going to be available to the masses since RC Mart has distribution rights to bring it from its native Japan. But before I jump into the car I wanted to share a little bit about R31house because it is a very interesting story about how the GRK came to be.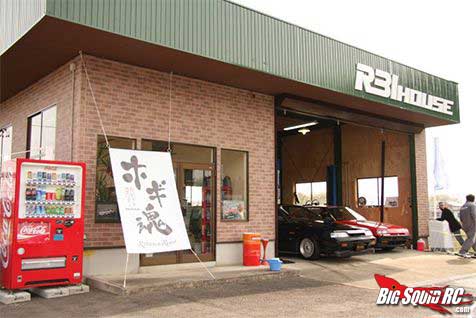 R31house started as a little Daihatsu dealer and repair shop located about 42 Km north of Nagoya. The owner who happened to be a Skyline R31 enthusiast would park his R31 outside of his shop and it began to attract other R31 owners who brought their Skylines to him to be repaired, and tuned. Before long his business was the "goto" spot for R31 enthusiasts and R31house was born. The business soon began to add on amenities for its patrons, one of them being an RC drift track. Customers waiting for their cars being serviced could pay a small fee and drive an RC drift car on their track to pass the time. This would also eventually become hugely popular and R31world had become the hot spot to drive your RC drift sled.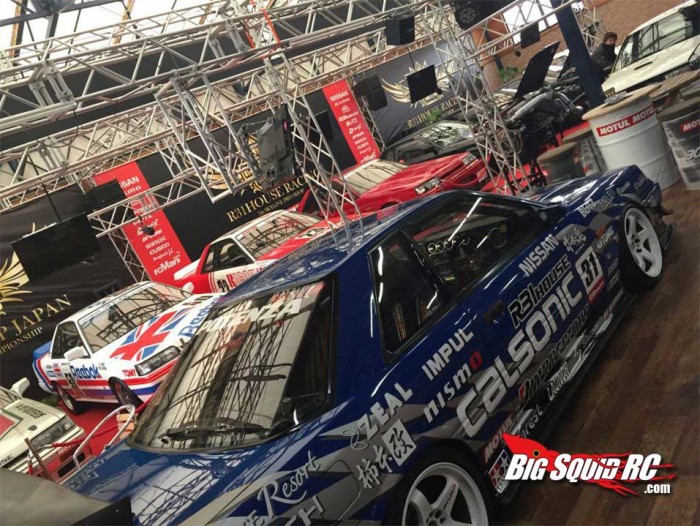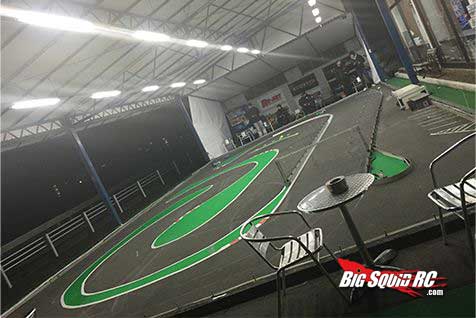 As R31house got deeper and deeper into the RC scene they began to sponsor a drift series in Japan and surrounding countries called GT-Drift. GT standing for "Gat-Tai" or what we call tandem in the states. So for a company who builds full size cars and is also into RC it wasn't much of a jump for them to question themselves as to why they were not producing their own RC Drift car.
Enter the GRK. At first only tentative steps into the market with a partial kit that required parts sourced from other popular drift platforms, but with the GRK2+ and going forward they were producing a fully fledged fire breathing drift monster. The GRK had great success in competition and R31house decided it was time to make this chassis available to the masses. First the GRK2 and 2+ for the high end drifter, and then later this month the GRK Global; a more affordable version of this very exclusive car for the drifter on a budget.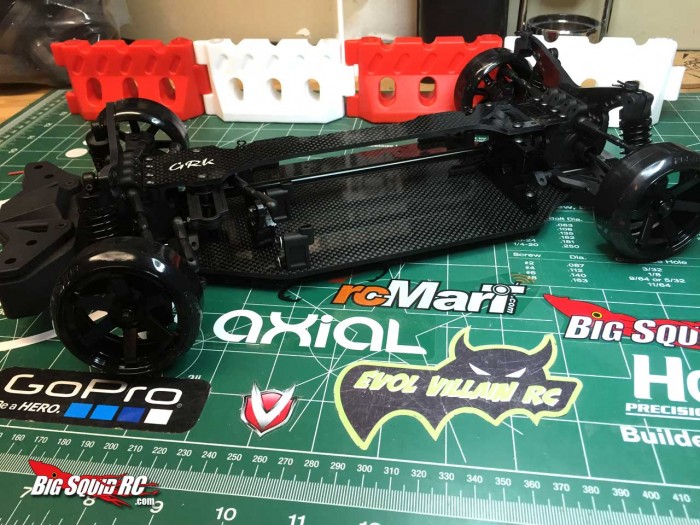 This is the part about RC Drift I love, I don't think any other segment of the hobby is as closely linked to the actual sport that these scale models are. Enough blabbering about the company lets get back to the reason you're reading this article, the car.
The GRK Global is a 4WD drift platform featuring shaft drive and front and rear ball differentials which are easy to get to from its quick access diff covers.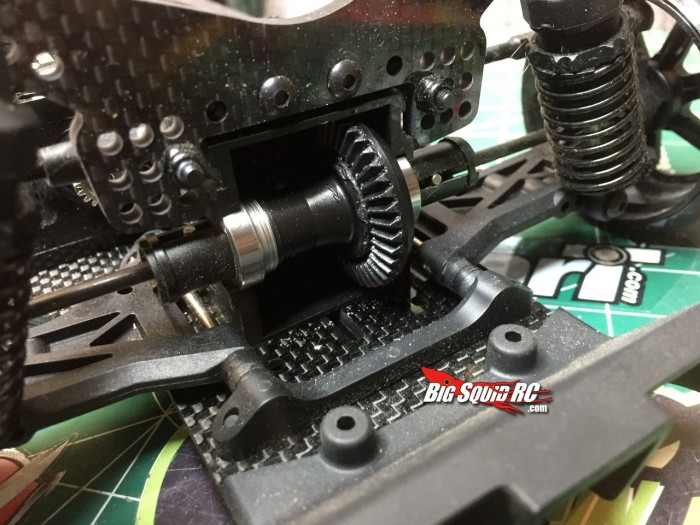 Its fully carbon fiber chassis is laid out in a rear motor design with all of the electronics on one side of the drive train and the stick battery pack on the other to achieve balance. The Global also has the newest motor mount from R31house which is 2 piece for much easier installation and adjustment of gear mesh. Moving to the front of the car this is where the GRK differs from most of the competition. It features a slider steering rack for silky smooth operation and tons of Ackermann adjustment.
This steering rack allows for about 70 degrees of angle and possibly more with modification but the stock steering knuckles hard stop at that limit. Depending on how you're looking at it 70 degrees is great for a 4WD car but if you're looking at this for a possible RWD platform some modification will probably be needed there.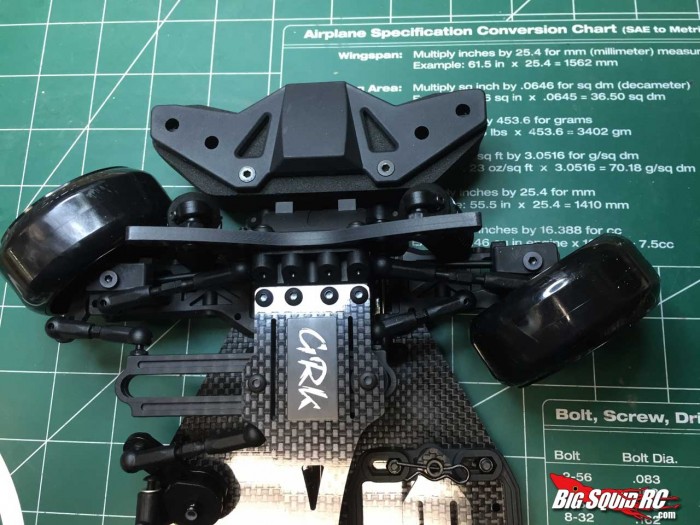 The steering setup uses a classic c-hub and knuckle design which means caster is fixed. Camber however can be adjusted with the included turnbuckles as well as toe and ackerman are fully adjustable with a few quick turns on the steering linkage. The suspension arms have holes molded into them for the screws but there is no droop adjustment on this car in stock form. The wheelbase also allows a lot of flexibility. I've never laid eyes on a chassis that had as much flexibility in this area as this one. I think this comes from the GRKs early roots of using aftermarket suspension arms so they could accommodate about anything people might throw at it. This extra adjustability also lends itself well to being able to make the wheelbase look right under a lot of different bodies. This is a plus for the drifter crowd who appreciates the scale curb appeal of their models.
Handling
Finally! I thought we were never going to get here! So for me personally I have not driven a 50/50 car in a couple of years, so when I first put this car on the ground it took a little while for me to get my footing with it. The stock tire compound is suited for asphalt or carpet, and is a little hard for the polished concrete surface of my test track. Never the less my initial runs were with the stock "rubber" or plastic as it were. The GRK global suffers from a little bit of understeer on a drift surface with an innate resistance to stepping out and getting sideways. It can be done, but it takes a huge heave of the steering and a hefty dose of throttle to get it there. These are characteristics of all 50/50 chassis and I feel it's an important building block for learning how to drift. Because you have to intensionally flick the car to get it to step out it teaches the driver the importance of throttle control and not to use the brakes as a crutch. This is a lesson I had to re-learn after all the time I have spent driving CS chassis. Once I had done the mental gymnastics needed I started to fall into a groove with the car. I started to link some laps together and to get a feel for how the car transitions. I thought the GRKs rear motor layout might make it too rear end biased but I could not have been more wrong. The chassis layout on this car makes it very docile and predictable. The GRKs build materials also make it very light and nimble and it takes very little horsepower to get it drifting. I do feel this car would benefit greatly from an included front oneway bearing. This will do tons for being able to use the brakes to get the car to do what you want it to. With the front differential installed you are forced to forget your car has brakes and focus completely on on entrance speed and how much throttle to apply to get things sliding. A oneway will give you a little more flexibility to recover if your line isn't perfect or you need to check up for traffic etc. This will be my first upgrade I'll be ordering from RCMart.
The slider steering rack is worth mentioning here because I found no issue with it at all. Anytime I step (so to speak) into a new drift car I have some complaint with how the steering works. The GRKs slider rack is super efficient and bind free. In fact my lightning fast JR servo felt like it was in overdrive due to the lack of resistance. Throughout my testing the resin slider held up with no signs of impending problems. I think this setup is going to be bulletproof.
Quality
The build materials of the GRK are superb. The milling on the carbon fiber is flawless and I found no defects in the weave. All of the plastic components look great with no hint of poor QC on the mold quality. The included plastic shocks which were my biggest point of concern are silky smooth. Even when I took the car to my local hobby shop to get other peoples opinions everyone commented on how smooth the suspension was on this car. Normally plastic shocks would be the first thing I would upgrade, but I don't think it's needed here at all. The included wheels and tires are high quality and worth keeping around for sure. My sole complaint with the car are with the universals. I found that near the ends of the steering travel they began to chatter. I've seen this issue on other manufacturers cars so I know it's not uncommon, and I also know that on my friends GRK2+ car this isn't an issue at all, so it would seem that the universals are not the same ones that they put in the flagship car. So these may warrant upgrading in the future. In 50/50 form you don't really need the full 70 degrees of angle so you could simply reduce the endpoints on your radio to avoid the chatter and probably get long months or years of use out of them so it's not a big deal at all.
Upgrades
Oh yes. R31house has a full line of aluminum goodies for the GRK2+ that will fit this car. You can fully bling this car out in a myriad of colors if that is your thing. Countersteer gears are available up to 1.65 CS and everywhere in between. Also rear spools and oneway bearings as mentioned above. I would look for RCMart to carry a full line of hop ups for the GRK Global.
Final thoughts
This car has huge potential and is no slouch out of the box. I highly recommend this car to anyone who is just getting into drifting, or for anyone who just isn't into belt drive. The shaft drive is more efficient than any belt car which means longer run times. The gears when properly installed and lubricated will probably outlast any belt. Upgradeability is there and the tuning options on this car are abundant. The car has enough of a pedigree in the drift scene that your friends and club members are sure to "oooh and ahhh" when you pull the shell off it. If you just want something different this is it. You aren't going to find these at every drift meet especially here in the states. To me the big factor is passion. This car was born of passion for motorsport and love of the hobby. Built by enthusiasts for enthusiasts. If you can't get behind that then you don't "get" drift at all.
Thanks for sticking it out with me guys, be sure to check back often for more Drift Itch.
Until next time,
-Evol
If you would like to pre-order the GRK Global you can find it on RCMart here.
Or click Here for more RC Drifting news on BigSquidRC.