So continuing down the road laid with my last Itch column "Plastic Fantastic" which can conveniently be read here if you have not seen it. This week we will round up the best RTR drift missiles in the entry level category.
Now I know the appeal of buying a ready to run. For those entering the hobby for the first time it's ultra-convenient if you have no support equipment to get you started. It can be intimidating to walk into your local hobby shop or even order all of the parts online for fear of the unknown. "Am I buying the right stuff?" "Do I have everything I need?" There is also something to be said for the instant gratification aspect of an RTR model. Being able to walk out straight away and pull the trigger on a new RC model does feel really great. But you know what feels even better? Building it and making it your own. I really do encourage newcomers to buy all of your stuff separate and here's why. You will learn something!
RC isn't really about instant gratification. Do your research; find out the best bang for the buck radios and equipment. If you aren't sure when you pull the trigger on that new gizmo you need to research it more. One major knock on our beloved hobby is that it can be very expensive. But if you really prepare and put in the research time you will be much happier and spend less in the long run. I promise you'll be replacing that RTR radio down the road if you stay in the hobby for any time at all. Now I know that it isn't always possible to do what I have been writing about. Some companies only support the RTR market and it can very lucrative for them, but I feel like you the consumer are missing out on a vital part of the hobby if you only buy RTR vehicles and pay your LHS to wrench on them. But I digress *ducking any stones the RTR crowd might be hurling at me* Lets completely disregard my personal feelings on the matter and talk RTR drift. What are the best values this old grizzled RC nerd has laid eyes on recently? Well I've thought long and hard about this and these 3 models are what I've come up with.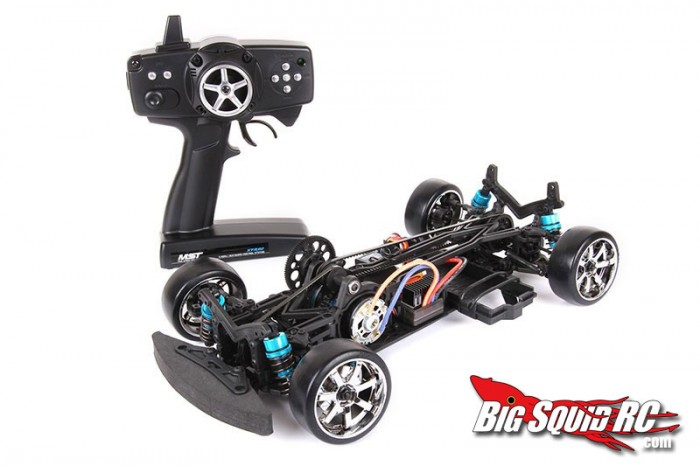 Budget drift car #1 – If you read my other article regarding this it should be no surprise that the MS01D RTR would be on this list. It comes ready to slide with a very detailed genuine Tamiya body complete with light buckets, front one-way and CS gears and belts in the box. The included radio is comfy and looks like older style Futaba models. It's 2.4 GHz which pretty well goes without saying in today's RTR market. The MS01D RTR also comes in either a brushed or brushless version. I recommend the brushless route for the obvious reasons of very low maintenance and reliability. The MST is also a low cost version of their higher end models. It features all of the adjustability of its big brothers and can be easily upgraded with aluminum and carbon bits from the higher spec kits. You can really grow with this kit as your skills progress and that is why it is my top pick.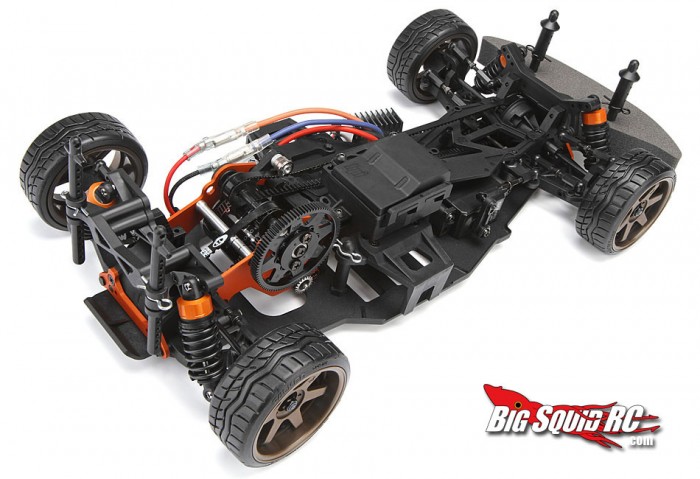 Budget Drift car #2 – The HPI sprint 2. Now I know this car didn't make my other list. It really only made this list because 3 Racing doesn't make an RTR Sakura D3. I picked the Sprint 2 because while it's not the ideal starter platform it does have some undeniable merits. For one HPI has great parts support. You can walk into just about any brick and mortar and pick up parts for an HPI. Its design is long in the tooth as far as drift chassis go, but it does have a huge community of users who are doing all kinds of wild mods to it. It is also very adjustable and upgradable (I would not recommend it if it were not). The company puts out all kinds of option parts and scale accessories to get you looking all scale and spiffy. HPI touts features in their ads like "Water Proof" but neglects to manufacture at time of print any CS options for this belt drive car. (This is where the modding community comes in) They also tend to focus on licensing deals with 1:1 drift teams which is great marketing, but I wish they would put some energy into updating their platform and building a serious drift machine. I can see the basher appeal of this car but as I stated before I don't think that this would be a buy it and keep it solution. It will however serve to get you sliding quickly and reliably and look good doing it because HPI does manufacture some nice looking bodies.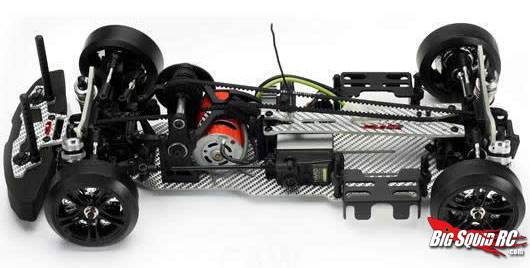 Budget Drift car #3 was a tough one. As I took a step back to look at the RTR drift market I realized that there isn't a lot out there that I like. I could easily dump an Associated or a Losi branded drift car (which are of fine quality) in this spot but I feel like that would be a little lazy of me. While both of those companies along with many others have "drift" offerings to me they are little more than existing touring cars with drift tires on them. I want to recommend a company that has some real investment in the drift community. Tamiya of course comes to mind but I have never been a fan of their RTR offerings and the TT01D while it would serve to get you started I have never liked them. So since this is my list they are not my pick either. NO my pick may surprise some of you. Or some of you may have never even heard of the company at all! My pick for the third spot is the Team Magic E4D MF RTR. Team Magic have been quietly plugging away building RC cars for a few years now but they have mostly gone under the radar. They are into the 1/10th scale racing scene but I had never even heard of the company until I walked into my local hobby shop and saw the E4D MF Pro for the first time. How often does that happen anymore? How had I not spied this thing on the internet first? That was almost two years ago now. Since the LHS carried this car a few of them have cropped up at my local drift meets. I've been impressed with their performance and the value you get for your money. Their earliest RTR offerings were there standard run of the mill plastic tub chassis design that everybody else with a drift car has. But when I saw the E4D MF was being put out in an RTR version I knew they had a winner. This newest offering comes with a silver (SSG) graphite chassis that looks fantastic. (Think Yokomo DIB) I have also seen the car evolve and the company responds to their owners by including CS pulleys with their pro kit. Those pulleys aren't included with the RTR but they are available as a factory parts upgrade. Stock the E4D MF includes a one-way which should be standard equipment on all drift cars and its 3 belt system gives you tuning options for countersteer. Speaking of options, the list for this car is huge giving you plenty of room upgrade as your skills progress. 2.4 GHz radio and brushed motor and ESC round out the combo but this car is available in a brushless version as well. Definitely give this car a serious look if you're in the market for a quality RTR to dip your toe into the drift waters.
Well gang that's all I have for this week. Feel free to offer your input in the comments below because I'd love to hear what you guys think would be the best RTR out there, and don't forget to check back for more drift news here on BigSquid.
Keep it sideways~
-Evol
To see more about the MST MS01D RTR click Here.
To see more about the HPI Sprint 2 RTR drifter click Here.
And to check out the Team Magic E4d MF RTR click Here.
Not enough RC Drift for ya? Click Here for more RC Drifting news on BigSquidRC.