Drift Itch – RWD is here to stay
Well its happened. The stars have aligned and I acknowledge beyond all doubt the RWD drift is here to stay. It's easy to dismiss early signs of a shift in a movement when scrappy young companies like Max Speed Technology litter the ground with new RWD kits like heads lopped off in a Game of Thrones episode. Easy to dismiss when Facebook feeds and obscure drift forums feature crazy mismatched drift car builds completely undoing whatever engineering that originally went into the kit they are modifying. But its hard to dismiss the notion when a juggernaut in the drift scene like Yokomo decides to acknowledge that something is real. This is akin to seeing a mountain move in my eyes and I'm now officially a convert.
Yokomo recently released a RWD conversion for their ever popular Drift Package car kit. Oddly this has been an very popular platform for RWD conversion from other companies such as Wrap-Up, but Yokomo has stayed out of that game until now.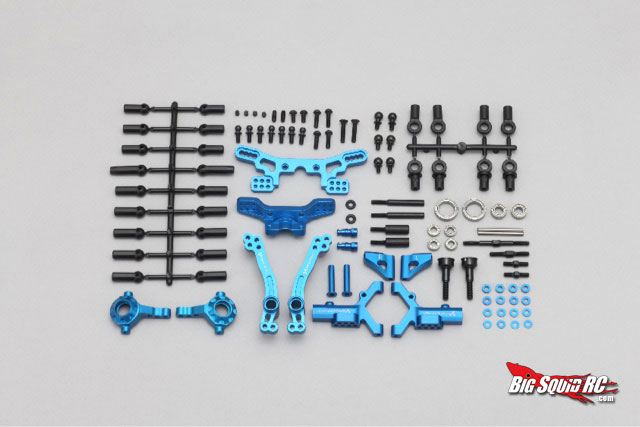 Yokomos kit features all the key elements of a aftermarket RWD conversion but in a nice complete kit to get the job done without 20 orders from importers to piece one together. This kit should get you all you need to get your Drift Package sideways with steering for days Thanks to the "C type" suspension arms and new steering wipers. It comes in 2 versions, a full aluminum version and one that has some plastic elements to bring cost down. The full metal version will have the most adjustability though so as usual you get what you pay for. May favorite part? All of the anodizing matches.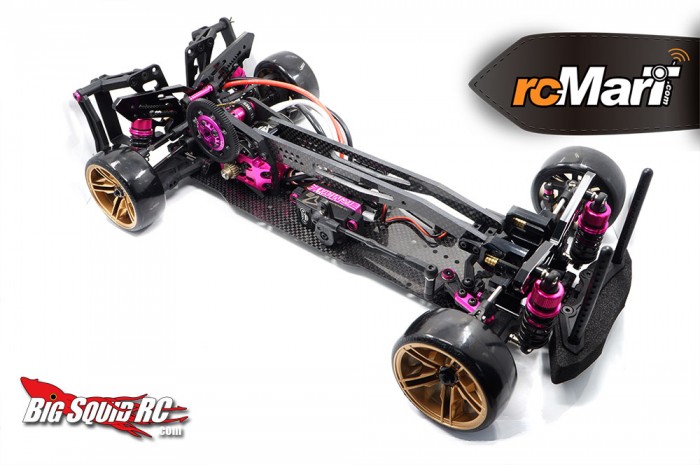 In other RWD news RCMart got their hands on an early release of the Oxygen Mark 1 RWD upgrade kit for the Sakura D4. This kit replaces the glassfiber chassis plates with genuine carbon fiber and much of the front suspension of the car. The new bulkheads are supposed to allow for caster adjustment unlike stock and the chassis is drilled for at least 2 servo mounting positions for different weight bias. Steering linkage is also now adjustable with multiple mounting positions so you can move the steering wipers around to achieve maximum steering angle. The new twin spar vertical plates on the upper deck should be more rigid as well as allowing for a high CG battery placement that has been a popular setup as of late. Also new are the machined front and rear shock towers that have near infinite shock adjustment. Very nice options to have when you start introducing "Bagi" style cantilever elements into the mix. The aluminum options are available in black as well as the trademark 3racing colors if you're on pink overload. I've yet to try such a setup but I'd love to check one of these kits out when RC Mart gets the final units in stock.
That's it for now gang, stay tuned because I've finally got my mitts on a D4 so I'll have a little show and tell with it later to see if it was worth the wait.
Thanks for tuning in, catch you next time.
-Evol
If you want to pick up a RWD conversion for your Drift Package you can find it on RC Mart here.
Or you can pre-order the Oxygen Mark 1 pro kit from RC Mart right here.
Not enough RC Drift for ya? Click here for more RC Drifting news on BigSquidRC.