I think that the one thing that has grabbed and held me with RC drifting is the scale aspect of it. More and more you see scale drifters decked out with intercoolers, mirrors, wipers, lights, and it doesn't stop with the cars. The tracks some of these clubs are constructing to drift on are beyond real. Rumble strips, guard rails, gas stations! Nothing sells the realism of one of these cars sliding past more than a scale realistic background. These constructions are perfect for a club environment so that members can focus on one feature and when you have 6 or 7 of these creations you have enough to detail out a hyper realistic miniature drift track.
This is one area of RC Drift that makes it completely unique from other segments. Not only are builders focused on making great looking cars, but they want great looking tracks as well. The skills required to achieve these scale buildings and track scenery have also been around for decades because I think it directly translates from the miniature train hobby. Unfortunately my uncle who was a master artisan with scale scenery for trains has passed on so I am left to learn this stuff on my own. I've poured over RC drift videos on YouTube studying some of the scenery and elaborate track details to try to discover the techniques they are using to do this. And unfortunately 1/10th scale is a little too big for much of the pre-made train related stuff to look right. That really only leaves you to use some of the those techniques and bump them up in size to make them relevant for RC drift.
One of the first places I looked for inspiration in building my own track was to the chaps at Soul RC over in the UK. They have a couple of guys who have put together some great looking track pieces that are completely modular. Soul RC is a brick and mortar drift shop with a carpet track especially for drift. Something I dearly wish we had here locally. The track is semi permanent, but with the modular scenery they can be easily reconfigured to keep their customers from getting bored with one layout. This type of setup really appeals to me because I don't have somewhere I can build my track and leave it up, and it needs to be portable for my club to be able to do demos and such. I'll be detailing the progress and my success or failure at trying to duplicate what they have done in later publications.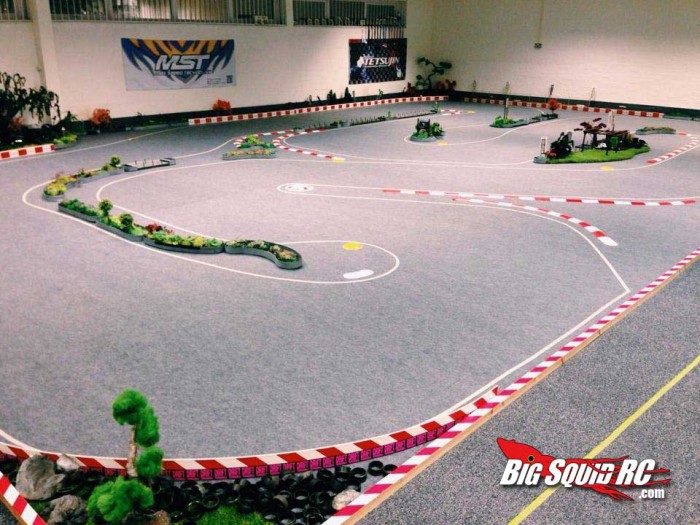 For now I want to stick with the easy stuff. Building a functional track can be done on the cheap. My drift club started out with just using cardboard packing materials and taping them to the floor. We quickly got bored with this and moved over to a 2×4 based setup that is a work in progress. We are using the technique that a group called oneTEN Drift Network developed. By shaving the 2×4 with a table saw and painting the boards they start to look just like track barriers in the full scale world. You can check out the results here as they are pretty dramatic. I'd like to thank those guys because they have been the most responsive to me with my questions about how they achieved their great looking tracks. I appreciate the help guys.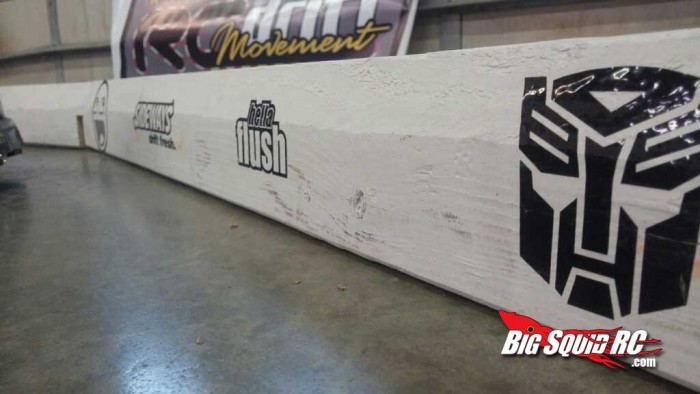 Another option we have sourced are using some plastic garden edging that looks a lot like stone walls. You'll see Emsco BedRocks Trim Free edging in a lot of drift videos because it looks so great. Its scale is nearly perfect, it's easily stackable and it's very durable. At 22-25 dollars per 10 foot section it's kinda pricey for an individual to get enough to do an entire track, but a club who pools their funds should have little trouble. I currently have about 100 feet of this and will be purchasing more for sure.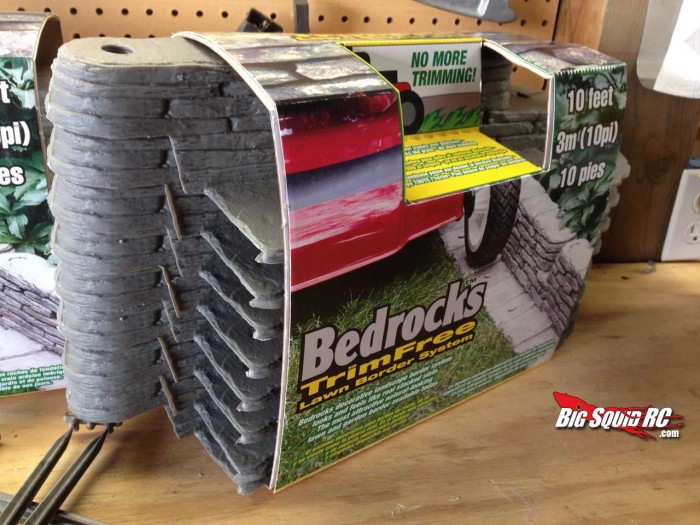 Another easy and cheap solution is your normal run of the mill indoor outdoor carpet/astro turf. This fake green grass is easily sourced from your local Lowes or Home Depot, it's cheap, light and easy to work with. This is by far one of the best things you can do to enhance the realism of the look of your track. Just having green "grass" infields really sells the look of it. The hardest part for me thus far is coming up with interesting track layouts. The good news is that the cost is low enough that you can just keep cutting designs until you get a combination you like, roll up and store what you're not using for later. You never know when you'll find it useful.
Once you start combining some of this stuff and all of the sudden you're much further along than you would have thought. Just these 2 elements are already starting to look like a cool track. Not the insane scale creation I am shooting for but a worthy start. Here is a quick track layout I threw up just to see how it would look. Getting this much progress was just enough to wet my appetite, and it definitely gives me the itch to drift. I'll be documenting this build as we go along so hopefully I can save some time for those who would like to build their own scale drift track.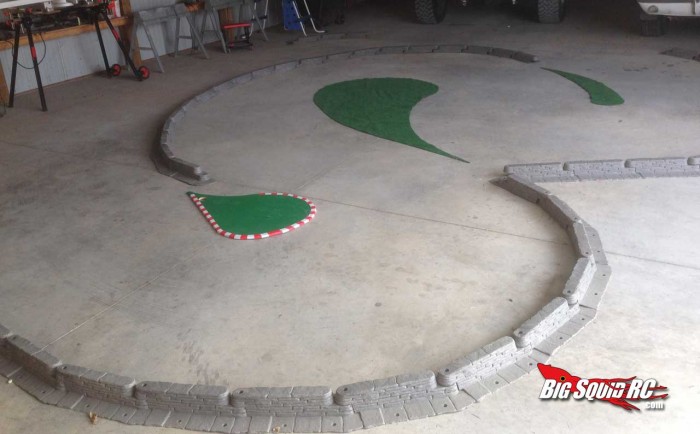 Well that's all I have for now. Keep your eyes peeled for updates on the track build here on BigSquidRC.
Until next time, keep it sideways.
-Evol
You can check out part 2 of this series Here.
Or
Click Here for more RC Drifting on BigSquidRC.